Instead of trying to force a square peg into a round hole, my clients learn how to tailor tools, thinking and habits to go with their flow, while reaching their highest potential in productivity and success.  Professionals who invest in coaching often see an immediate increase in their earning  and performance. 
People with ADD / ADHD will often say: "I know what to do, but I don't know how to get myself to DO it." You may have purchased many self-help books, but did not get far.   My training provides step-by-step instruction to identify your own particular roadblocks and apply strategies to overcome them.
Starts Thursday, Jan. 15!
Live Program for In-depth Productivity Strategies:
"
ADHD Productivity Engine" 
Learn customized solutions for work-related challenges: planning, writing, time management, follow-through & more.  Nine week program of strategies, structure and support.
Meet Bonnie Mincu, MA, MBA Senior Certified ADHD Coach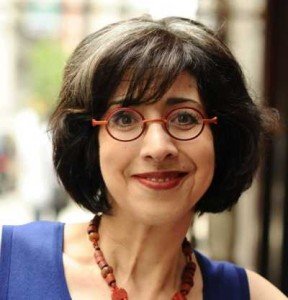 - /
Update Required
To play the media you will need to either update your browser to a recent version or update your
Flash plugin
.
I'm Bonnie Mincu, a 
Senior Certified ADHD Coach
 working with ADD – ADHD Adults. I came to specialize in this area after being diagnosed with Attention Deficit Disorder myself in my mid-40′s. Like many people, I did not fit the commonly known stereotype of hyperactive AD/HD, and had gone most of my life without being diagnosed. I had been a successful corporate manager, and didn't run into difficulties until I left the structure of corporate consulting to open Mincu & Associates, my own coaching/consulting/training practice. My training and personal history prepared me to work with the special challenges facing ADD – ADHD adults. My particular strengths lie in helping clients develop strategies to enhance their lives in several areas.
Creating vision and career direction
Keeping on track for schedules and project completion
Overcoming chronic lateness and clutter
Developing awareness of how ADD – ADHD affects interactions and impacts relationships
Working with the ADD – ADHD gifts of creativity and intuitiveness to develop strengths
---
Lastest Posts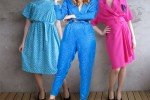 I Will NOT Wear It Someday As a proud member of the ADD / ADHD Adult community, it's no surprise that I truly dislike cleaning out and organizing my closets.  The only thing that would get me to start spontaneously clearing out my clothes closet is the opportunity to stall on doing something else I…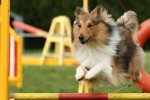 Why leaping into action can actually hurt your progress How many times have you gotten excited about a project, jumped into starting it, but never followed through in finishing? Countless, right? Most people with ADD / ADHD are pretty good at coming up with ideas. And those of us who are action-oriented are likely to…