Thrive with ADD Classes, Workshops and Seminars
UPCOMING EVENTS…
October 7-10, 2013
SAVE $100 – Early Bird pricing through Sunday, August 11.
Don't miss this special 4-day event of Master Classes with top ADHD speakers…  8 in-depth workshops, all taking place online!
I'll be speaking on "Overcoming Obstacles to Time Management."  Other speakers include top doctors, therapists, organizers and thinkers in the field of ADHD.   You'll get the chance to interact, build community, and gain in-depth knowledge from the experts — all without having to leave home.
Click here to see the full agenda of Master Classes!
.   .   .   .   .
Full Day Workshop at New York University
"Workplace Strategies for Those with ADD / ADHD"



Sunday, October 27, 2013
New York University in Greenwich Village
No grades, no pressure!
Bonnie Mincu, ADHD Coach and founder of Thrive with ADD, gives her full day workshop on how to thrive with ADD / ADHD at work.  This small, interactive seminar sells out every year…
4-week program of Solutions, Structure and Support

Have you suffered a lifetime of difficulty getting started on tasks and projects? Although you and others may have labeled it "procrastination," much of what people with ADD / ADHD experience is more like "mental paralysis."
It's not as simple as just not feeling like starting, but could include being blocked, stuck, not sure what to do or how to start, difficulty breaking things down, or overwhelmed. Each of these distinct problems require a different solution. This program goes in-depth to help you truly identify the problem, and gives you the roadmap to develop the RIGHT strategy to really solve it.
Coming - Fall 2013
Virtual Program:  "ADHD Productivity Engine"
Watch for announcements of an in-depth training program of strategies, solutions and support to gain control in your job and career.
In the Blog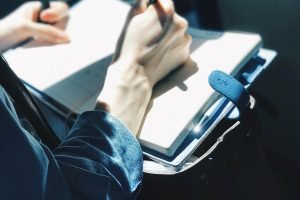 ADHD Parking Lot for Pop-up Thoughts
End the random sticky notes! If you have traits of ADD or ADHD, you're likely to get ideas and thoughts popping into your head at all kinds of odd times.  Those thoughts may have nothing to do with whatever you're working on at the moment. You could be writing a detailed email report for Read post.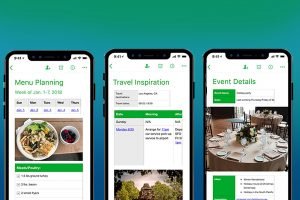 Evernote: The best digital organizing solution for ADHD
Store everything digital in an Evernote account I've long been singing the praises of the Evernote app as the best place to store anything online if you're ADD, ADHD, or simply organization-challenged. With a free Evernote account, you can enter any kind of file, photo, email or document into Evernote on any of your Read post.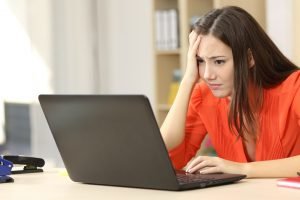 ADHD and Don't Know How to Plan?
ADD-friendly planning for the overwhelmed Does the word "planning" make you shudder, or feel instantly inadequate?  If so, you probably feel slammed with overwhelm pretty often. That makes sense, because if you have a number of projects to do – and those projects have multiple steps to perform – you'd need to be able Read post.