The Keys to Follow-Through
From Idea to Implementation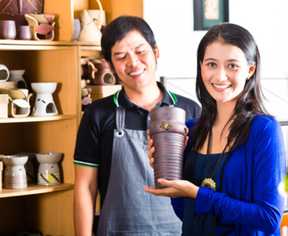 CLASS DESCRIPTION
Sure, you're creative and full of great ideas. You're generous and eager to offer your services to help out others on their projects. But your helpful offers are not really helpful if you don't meet the commitment. And what about your own commitment to yourself?
How many of your good ideas and intentions didn't get off the ground?
What's Your Pattern for Getting Stuck?
As an ADDer with a history of poor follow-through, you have your own tendencies of where you start and stop projects; your own unique, predictable pattern. We could call this your 'Follow-Through IQ.'
In the "Following Through" telephone class, you'll learn about the five distinct stages of follow-through:
Vision – the idea
Feasibility – the reality check
Strategy – the planning and timetable
Implementation – action
Completion – tying up loose ends
You'll be able to graph your own typical "Follow-Through IQ" pattern. Most importantly, you'll read about strategies and solutions for problems in each stage.
Tailor Strategies to Fit Your Own Traits
In class, we'll follow two real-life case studies of people with follow-through challenges. Using these examples, you'll be able to pick solutions for each stage of follow-through, and customize them to fit your own traits and tendencies. You'll also get strategies and tools for dealing with typical ADD difficulties.
For example, you'll learn:
How to avoid having your vision become merely a 'pipe dream.'
Ways to discern whether roadblocks require abandoning the project or simply tweaking the strategy.
When it makes sense to 'go with your gut', and when it's necessary
to slow down and test your assumptions.
How to keep perfectionism from paralyzing your progress.
How to develop a time sense so you can create a realistic timetable and action plan.
Ways to delegate aspects of your project without losing control of it.
How managing expectations of others can provide a built-in mechanism for feedback.
Strategies for dealing with your own blind spots (the stuff you avoid!)
This 90-minute class is rich with discussion about how you can use strategies to break through your own follow-through roadblocks. You'll leave ready to tackle that abandoned project idea with new commitment and energy!
Follow through by signing up for this class now! DOWNLOAD NOW!

This class is led by Bonnie Mincu, MA, MBA, ADD Coach.
Notes and Audio Recording Included
Links to download the class recording and notes will be emailed to you immediately upon your registration / purchase.
| | |
| --- | --- |
| CLICK HERE to download notes and audio. | Listen at your convenience |
| Length – 90 minutes | Price – $37   |
In the Blog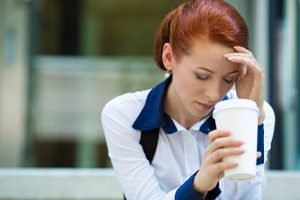 Shame, ADHD and the Fear of Looking Stupid
Are you sabotaging yourself because you're ashamed to ask a question? Many people with ADD / ADHD are afflicted with a toxic shame response that is far more self-sabotaging than simply having ADD.  If you're one of them, and you avoid taking a necessary step to follow through, shame is likely the culprit. Sometimes Read post.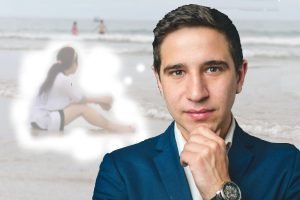 Is it ADHD distraction when your personal life affects work?
In a personal crisis, how much spillover into work is "normal"? At what point does an inability to shut out your problems become an ADD-type focus issue? This question was on the mind of my ADHD coaching client, Daniel, who was in the process of launching a new business.  At a critical time in the Read post.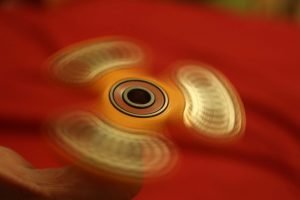 Do Fidget Spinners Help ADHD Adults to Focus
The dubious benefits of fidget spinners for ADHD One of my readers, Drew, emailed me today: "What do you think about fidget spinners? Can they really help with ADHD?" I admit I drew a blank, because I hadn't heard of fidget spinners.As an excuse, for months now, I've been knee deep in creating my Productivity Read post.