Useful Products for ADD Adults
Useful Products for ADD / ADHD Adults
The 'Invisible Clock'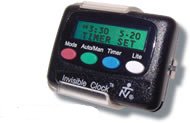 Size = 1/2″ X 1-1/2″ X 2-1/8″
(14mm X 40mm X 54mm)
Many ADDers recommend this great little timer. You can set it for up to 12 reminders a day. Choose silent vibrate or different beeps. Use it for so many things, such as:
daily reminder
staying on track
keeping focused
transitioning out of activities
cutting hyper-focus
Check it out now for $39.95
www.invisibleclock.com
---
Time Sense Exercise
I initially developed the TIME SENSE EXERCISE© to help ADD Adults get a better handle on time. If you're like many ADDers, you may have a hard time predicting how long things will take, or feeling how much time has passed when you are engaged in an activity. This makes it very difficult to plan and realistically budget your time.
The Time Sense Exercise is a simple pen and paper tool. Yet it makes a dramatic difference within just a few days of working it, and it takes just minutes a day. Try it! Then download the "Develop a Time Sense" class recording with notes to deepen your experience with using time effectively.
The Time Sense Exercise is in PDF file format. You'll need Adobe Acrobat Reader software to read it on your computer. You can quickly download Acrobat Reader at no charge from http://www.adobe.com.

Click Here for
Time Sense Exercise


---
The 'Delta Planner'
If you prefer to keep track of your life on paper rather than electronically, the Delta Planner is for you! This wonderful planner was made for ADDers who want to keep all their notes, plans and information in one place. It's designed to remain open throughout the day to continually remind you of things you need to do. It provides for the quickest entry and retrieval of information, and eliminates many common stressful situations of forgetting actions and losing information.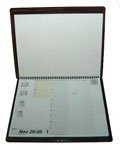 Each easy week-at-a-glance page includes:
telephone log
weekly to-do list
space for miscellaneous notes
plastic sheet to hold current paperwork (deluxe version)
Choose the version that suits you, economy to deluxe, including one in color.
$23.95 and up
---
Task Batching Chart for Improved Productivity
Wouldn't you like to be able to see everything you have to do this week at a glance, grouped so you could get things done efficiently? I've been teaching my coaching clients my Task-Batching method for a long time, with great results in their productivity.
You can create your own TASK BATCHING CHART for any time period with pen and paper. Just write your TO-DO PROJECTS on the left side, and create columns going across for typical types of things you do. For example, your columns might include Calls, Emails and Errands. Then fill out the chart.
The Task-Batching Chart makes it easy to plug similar TO-DOs into one block of time on your calendar. For example, seeing all your errands at once lets you plan to get them done efficiently without running back and forth. So planning is easier and you've instantly become more productive.
Here is an example of how it would work for the December holiday season.

In the Blog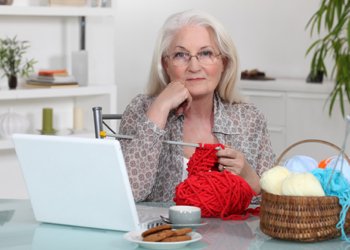 Increasing ADHD Diagnosis: More Prevalent or Better Awareness?
ADHD in Adults Over 50 Attention-Deficit/Hyperactivity Disorder (ADHD / ADD) used to be viewed as a condition associated with  children. Over the last few years, we've become aware that it actually often lasts into adulthood. While it may seem like there are more and more cases of ADHD and ADD being diagnosed today, the Read post.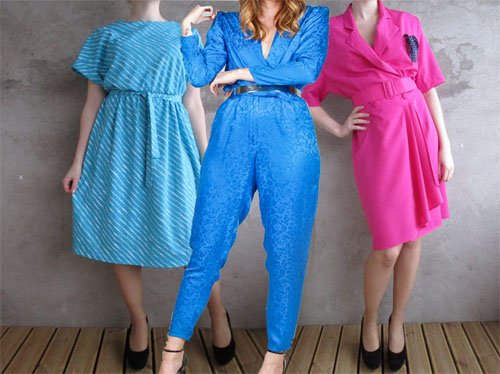 I Will NOT Wear It Someday As a proud member of the ADD / ADHD Adult community, it's no surprise that I truly dislike cleaning out and organizing my closets.  The only thing that would get me to start spontaneously clearing out my clothes closet is the opportunity to stall on doing something else I Read post.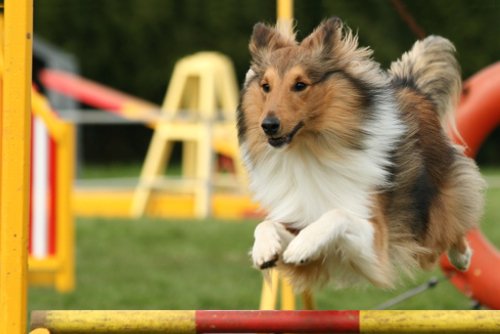 ADHD Impulsivity Affects Follow-Through
Why leaping into action can actually hurt your progress How many times have you gotten excited about a project, jumped into starting it, but never followed through in finishing? Countless, right? Most people with ADD / ADHD are pretty good at coming up with ideas. And those of us who are action-oriented are likely to Read post.