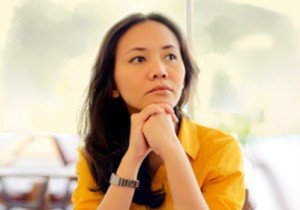 With ADD, waiting for confidence is the best way to stay stuck.

People with Adult ADD / ADHD tend to be quite impatient about many things.  So isn't it ironic that so many of us are held back most by our habit of …  waiting?
We wait for motivation, for more time, or until we get around to it.  We wait for a sign from the universe.
We wait until we feel "ready."
The fact is, we're just waiting until we feel COMFORTABLE.  And, if the action involves doing something new or risky, that means we're waiting for CONFIDENCE.
The wait for confidence is particularly paralyzing for those with ADD and perfectionism.
When you're a perfectionist, you're uncomfortable putting anything out into the world unless it's flawless, 100% correct. So by waiting for confidence, you're most likely to hold back and stay stuck.
I see this in my ADHD Coaching clients all the time. It shows up as avoidance and procrastination, but it's really more to do with anxiety over something not being perfect. Think about that the next time:
you have some questions about a project and put off starting
you've finished your project but are reluctant to hit the SEND button
you're not sure what to say so you avoid communicating.
Do you envy those self-confident people who can dive right into action?
You imagine that — if only you were that confident — you would be able to take that step as well.  Actually, most people who succeed use the opposite approach.
Successful people start with the ACTION, whether or not they are confident.
People who take action are not necessarily confident the first time.   They're simply willing to DO it, knowing that they might not do it perfectly.  They know that any action that moves them forward is better than not doing anything at all.
They're willing to ask the "wrong" question, put up an imperfect website, turn in an incomplete report.  And they take any feedback as an opportunity to get better.
It is only after you COMMIT to taking action, and begin doing it imperfectly, that you can improve. By taking risks, making mistakes and learning from them, you begin to gain competence and mastery over what you're doing. As you move forward, little by little, you will naturally become more comfortable.
That feeling of CONFIDENCE actually comes last.
So what do you do?   DO IT SCARED.
Anything you've ever succeeded at means that at some point, you took a scary first step and tried something for the first time.  It probably felt risky, not knowing exactly how it would work out.  Perhaps you were forced into it.
Forced out of my comfort zone:
In the first week of my marketing job, I had to present to a roomful of cynical sales managers.  It was agony.  My voice shook the whole time.
I was so awful that the company signed me up for intensive Dale Carnegie training in public speaking.  That was a blessing; I had to give a talk two evenings a week and get critiqued.  I couldn't help but improve quickly and became more confident each time.  Over the course of my coaching and consulting career, I went on to give leadership training, live radio interviews, presentations, workshops, and feel completely comfortable onstage.
I invite you to stop waiting and make the darn commitment, knowing you will NOT be perfect. When you're willing to embrace mistakes as part of your learning and growth, you can move to a higher level.
That feeling of confidence you'll get after taking action, time after time, is a whole lot better than feeling "comfortable" and stuck!
What are you holding back on doing, because you don't feel "ready?"
Please comment and share!