Overcoming Procrastination
If you have been diagnosed with adult ADD or ADHD, you can rest assured that there is indeed hope! Thrive With ADD specializes in coaching individuals who are dealing with ADD/ADHD related problems. Through in-depth and carefully crafted coaching techniques, we can help you start organizing your life, overcoming procrastination, and controlling impulsive behaviors.
The first thing you should do is congratulate yourself for recognizing your need for assistance. Often, it is not unusual for adults with ADD to resist treatment options as they dislike acknowledging their problems. The first step in our treatment program is to identify which areas you want to improve. Some need to overcome procrastination, while others need to curb their strife for perfection.
Once you have identified which issues you want to address, the next step is choosing what kind of classes would best suit you. One of our most popular options is the telephone class. An interactive "Thrive with ADD" teleclass is a 90 minute session. This class allows you to learn all about a specific ADD issue without ever having to leave home. If you want to learn about overcoming procrastination, you can sign up for our "Getting Started" teleclass. Those concerned with developing time management skills might like our "Develop a Time Sense" teleclass.
Thrive with ADD offers a lot more than teleclasses. Reading through one of our e-books is also an effective way to address ADD symptoms. Priced at a very reasonable $10, our "Keys to Getting Started" and "Keys to Following Through" are filled with helpful information on how to approach life with adult ADD. Complete with colorful examples and illustrations, these e-books are a great way to learn about the best strategies for conquering your ADD-associated concerns.
Copyright © Bonnie Mincu, 2005, All Rights Reserved.
In the Blog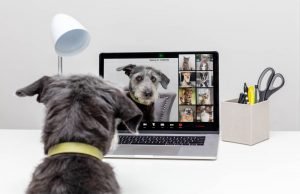 How to stay professional on screen at home If you read my earlier blog post about Zoom with ADHD, you know how Zoom has allowed us to go from in-person meetings to entirely virtual workplaces. But what I didn't mention was the challenge a disembodied group on the screen can present for an ADHD brain. Read post.
ADHD Strategies during Corona-time
Weird things I learned about myself from covid-19 This "life on pause" during corona-time has certainly been a time of disruption. Living in New York, I've been essentially in lock-down at home for almost 7 weeks now. Since I'd been running my business online from home for the last 20 years, I'd assumed that covid-19 Read post.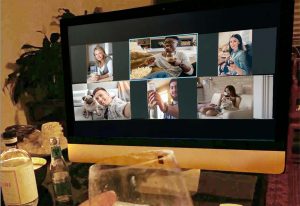 "Life on pause?" Take advantage of the extra time It seems right now as if the world has stopped. It's March 2020 and we're confined to home, keeping social distance, flattening the curve of covid-19.  In most places, even if you could go out, everywhere you'd want to go is closed.  Stuck at home with Read post.