Overcoming Procrastination
If you have been diagnosed with adult ADD or ADHD, you can rest assured that there is indeed hope! Thrive With ADD specializes in coaching individuals who are dealing with ADD/ADHD related problems. Through in-depth and carefully crafted coaching techniques, we can help you start organizing your life, overcoming procrastination, and controlling impulsive behaviors.
The first thing you should do is congratulate yourself for recognizing your need for assistance. Often, it is not unusual for adults with ADD to resist treatment options as they dislike acknowledging their problems. The first step in our treatment program is to identify which areas you want to improve. Some need to overcome procrastination, while others need to curb their strife for perfection.
Once you have identified which issues you want to address, the next step is choosing what kind of classes would best suit you. One of our most popular options is the telephone class. An interactive "Thrive with ADD" teleclass is a 90 minute session. This class allows you to learn all about a specific ADD issue without ever having to leave home. If you want to learn about overcoming procrastination, you can sign up for our "Getting Started" teleclass. Those concerned with developing time management skills might like our "Develop a Time Sense" teleclass.
Thrive with ADD offers a lot more than teleclasses. Reading through one of our e-books is also an effective way to address ADD symptoms. Priced at a very reasonable $10, our "Keys to Getting Started" and "Keys to Following Through" are filled with helpful information on how to approach life with adult ADD. Complete with colorful examples and illustrations, these e-books are a great way to learn about the best strategies for conquering your ADD-associated concerns.
Copyright © Bonnie Mincu, 2005, All Rights Reserved.
In the Blog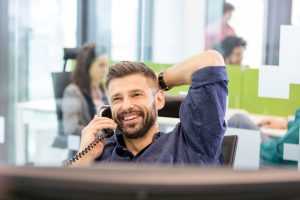 Manage your ADHD to get your work done Having ADHD doesn't mean that you can't hold a job or do your job well. Most adults with ADHD can succeed in their careers because they know how to manage their condition at work. The following tips can help you get through the workday with minimal stress, Read post.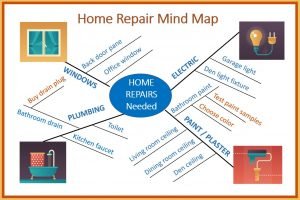 ADHD and Mind-Mapping: Best Technique for Planning
Capture your thoughts visually to plan your project With ADHD, you're full of ideas. But your plans just continue to swirl around in your head without turning  into action. If you don't capture your thoughts in a way you can act upon, too many ideas can just become an overwhelming distraction that keep you stuck. Read post.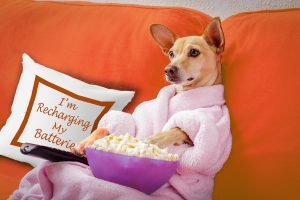 How to change your words and banish ADHD shame What you say defines you. Not just to others, but to yourself.  When guilt, embarrassment, or 'not enoughness' of ADHD slip into your conversation, you transmit insecurity and shame. Worse, you reinforce that message to yourself. But if you pause just long enough to reconsider and Read post.