Training Products & Programs
Training Products and Programs for ADD / ADHD Adults
Coach yourself step-by-step
Self-guided Workbook and CD's for ADD / ADHD Adults
Learn at your own pace as Bonnie Mincu, Senior Certified ADHD Coach, guides you through the kind of self-awareness and thought sequence necessary to create your own best solutions.
It's the closest thing to having your own ADHD Coach!
---
Learn Practical "How-To" Solutions to Use in Your Life
Tools and strategies to deal with specific Adult ADD / ADHD challenges
We have solutions-based classes on everything from Follow- Through to Forming Habits. Listen online or download to listen later.
Complete notes are included.
---
Are you really procrastinating, or mentally paralyzed?
The key to getting started is to find out what's stopping you. You may think of yourself as a chronic "procrastinator," but on some tasks, you might be stuck for a very different reason, such as overwhelm, anxiety, or being unsure where to start.
---
Bring productivity and confidence back to your work-life
ADHD Productivity Engine is our most comprehensive program to date, with everything you need to learn to be at your best in your job and career.
---
Overall Products & Programs
Specific ADD / ADHD Challenges
Coach Bonnie Mincu has developed telephone classes that delve deeply into particular topics that pose challenges for people with ADD.  Each class is solution-based, with practical techniques and tools.   These are available as audio recordings with complete notes, to download and listen at your convenience.
Click here for the topic-specific Thrive with ADD downloadable classes.
---
In the Blog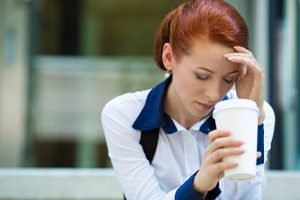 Shame, ADHD and the Fear of Looking Stupid
Are you sabotaging yourself because you're ashamed to ask a question? Many people with ADD / ADHD are afflicted with a toxic shame response that is far more self-sabotaging than simply having ADD.  If you're one of them, and you avoid taking a necessary step to follow through, shame is likely the culprit. Sometimes Read post.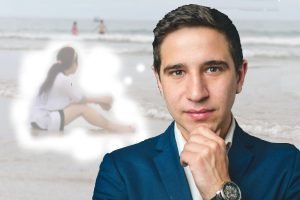 Is it ADHD distraction when your personal life affects work?
In a personal crisis, how much spillover into work is "normal"? At what point does an inability to shut out your problems become an ADD-type focus issue? This question was on the mind of my ADHD coaching client, Daniel, who was in the process of launching a new business.  At a critical time in the Read post.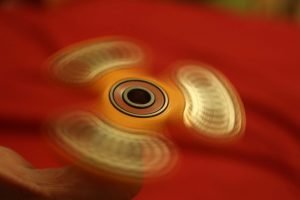 Do Fidget Spinners Help ADHD Adults to Focus
The dubious benefits of fidget spinners for ADHD One of my readers, Drew, emailed me today: "What do you think about fidget spinners? Can they really help with ADHD?" I admit I drew a blank, because I hadn't heard of fidget spinners.As an excuse, for months now, I've been knee deep in creating my Productivity Read post.