Subscription Confirmation
Thank you for subscribing to our newsletter!
In the near future, you'll start receiving our "Thrive with ADD" email newsletter, and announcements of resources for ADD Adults.
They will come from THRIVE WITH ADD or bonnie@bonniemincu.com. If your email server blocks unknown group emails, please configure your mailbox to allow receipt of group emails from these addresses.
And if you wish to unsubscribe at any time, subscription management is available at the bottom of any email from us.
"CLEAR CLUTTER NOW in 6 SIMPLE STEPS" Strategy Guide
If you've already signed up for it, check your email. Our free ADD-friendly guide for clearing clutter will arrive by email, one step at a time, every other day for six days. You can download the entire guide at once through the link given at the top of each email.
If you would like to receive it: You can get this free guide right away. Just go to Thrive with ADD's homepage at www.thrivewithadd.com and type your name and email address in the pink box. Then look in your email.
We look forward to providing you with strategies and effective solutions to help with the challenges of Adult ADD. Your feedback is welcome!
Bonnie Mincu
Thrive with ADD Coach and Founder
www.thrivewithadd.com
In the Blog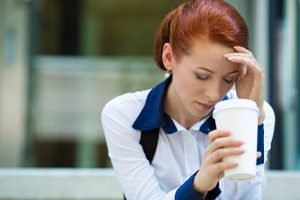 Shame, ADHD and the Fear of Looking Stupid
Are you sabotaging yourself because you're ashamed to ask a question? Many people with ADD / ADHD are afflicted with a toxic shame response that is far more self-sabotaging than simply having ADD.  If you're one of them, and you avoid taking a necessary step to follow through, shame is likely the culprit. Sometimes Read post.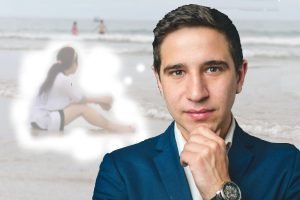 Is it ADHD distraction when your personal life affects work?
In a personal crisis, how much spillover into work is "normal"? At what point does an inability to shut out your problems become an ADD-type focus issue? This question was on the mind of my ADHD coaching client, Daniel, who was in the process of launching a new business.  At a critical time in the Read post.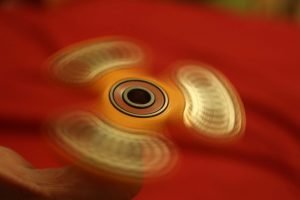 Do Fidget Spinners Help ADHD Adults to Focus
The dubious benefits of fidget spinners for ADHD One of my readers, Drew, emailed me today: "What do you think about fidget spinners? Can they really help with ADHD?" I admit I drew a blank, because I hadn't heard of fidget spinners.As an excuse, for months now, I've been knee deep in creating my Productivity Read post.