What is ADD – ADHD Coaching?
Coaching for adults with Attention Deficit Disorder is a process to help enhance your ability to manage your life, make decisions and achieve your goals.
ADD- AD/HD Coaching involves a series of sessions that will combine learning about your own ADD traits, developing the ability to create strategies that work, and taking action towards reaching your desired goals.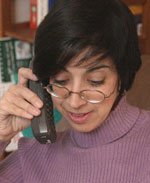 I'm Bonnie Mincu, a personal and business coach specializing in working with Attention Deficit Disorder adults to help them thrive with ADD. I work with clients by phone all over the world, or in-person in New York City.
As your ADD coach, I partner with you to create strategies that allow you to reach your full potential in all aspects of life: work, relationships, and everyday tasks — and to achieve a general sense of balanced well-being.
Click here for answers to Frequently Asked Questions about coaching.
What are the Benefits of ADD – ADHD Coaching?
By helping you develop successful solutions that work, the coaching process helps you achieve positive change in areas of:
Improved job performance and higher income
Creating new habits and moving towards a desired change
Simplifying decision-making
Enhancing personal relationships
Reaching your goals and transforming your life
Improvement in ADD-type habits is likely to lead to increased income! Most people who start coaching because of a desire for better performance on the job will begin to see an improvement in their work habits almost immediately.
Promotions at work – Very often, when improvement shows up in areas such as time management, productivity, organization, communication and follow-through, it's noticed by your boss and others around you. As you feel more in control, your confidence and job performance are likely to improve as well, making you a more likely candidate for increased responsibility and promotion.
Job interviews – Coaching in job interview situations can make an enormous difference in how you come across to prospective employers, thus granting you a higher chance of gaining a better job.
Entrepreneurship – ADDers with ideas for starting a business or earning a living as a free-lancer find coaching to be the critical roadmap for moving forward, step by step.
Click here for answers to Frequently Asked Questions about coaching.
Why is Coaching ADD – ADHD a Specialized Area?
Attention Deficit Disorder (ADD or ADHD) is a condition that impacts your ability to focus and sustain attention. People who have ADD usually are challenged in the areas of distraction, paying attention, getting started or sustaining tasks, and following through on projects or commitments. Conversely, when a person with ADD is very interested in something, it is difficult for the person to pull his or her attention away from that interest.
Traditional methods of coaching often will not work with someone who has ADD. Because true ADD is usually neurological, affecting the parts of the brain that focus and sustain attention, as an ADDer, you will have difficulties in these areas despite strong desire and attempts to overcome it. You may make commitments to take an action, but find that week after week, the commitment isn't followed.
A coach who is specially trained in working with ADDers understands that different strategies are needed to co-create action and change.
Click here for answers to Frequently Asked Questions about coaching.
What's Involved in Coaching a Person with ADD?
The coaching process should involve the following steps:
1. Gaining Information
A person with ADD AD/HD needs to become thoroughly informed about how ADD works in general, and how ADD is working in his own life. As your ADD Coach, I will help you understand how to observe what you pay attention to. As you learn to understand you own inner workings and behavior, you will become more attuned about what does and doesn't work for you. This will help us to develop strategies together to help you reach your goals.
2. Learning Self-Knowledge
As you become more informed about your ADD traits, you will start to develop innate knowledge about yourself. This means breaking old thought patterns of "I can't do this type of thing." Instead, with growing knowledge about your own strengths — and about the ways to overcome your ADD challenges – you will develop confidence that "I WILL succeed, when I use this strategy." This knowledge comes through building successes, one small piece at a time.

3. Developing Wisdom
ADDers are usually highly sensitive and intuitive, but may not have learned to trust their own wisdom. As your self-knowledge and understanding grows, you will trust your judgment and instinctively know how to use your own uniqueness to succeed at your goals. This kind of wisdom will actually make you better at creating strategies for success than most other people!

4. Taking Action
Throughout the process, in each coaching session, you will decide on actions to be taken before the next session. These actions may involve keeping track of tendencies, trying a new behavior, or taking a step towards a major life breakthrough. The pace is up to you. When you find you aren't following through on action steps, we'll determine what distracted you and modify the strategy.
Click here for answers to Frequently Asked Questions about coaching.
In the Blog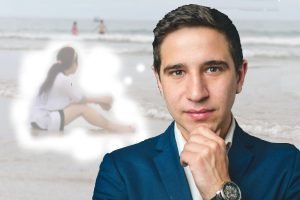 Is it ADHD distraction when your personal life affects work?
In a personal crisis, how much spillover into work is "normal"? At what point does an inability to shut out your problems become an ADD-type focus issue? This question was on the mind of my ADHD coaching client, Daniel, who was in the process of launching a new business.  At a critical time in the Read post.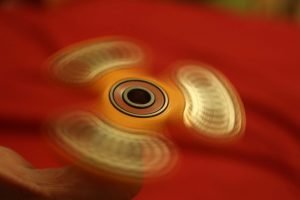 Do Fidget Spinners Help ADHD Adults to Focus
The dubious benefits of fidget spinners for ADHD One of my readers, Drew, emailed me today: "What do you think about fidget spinners? Can they really help with ADHD?" I admit I drew a blank, because I hadn't heard of fidget spinners.As an excuse, for months now, I've been knee deep in creating my Productivity Read post.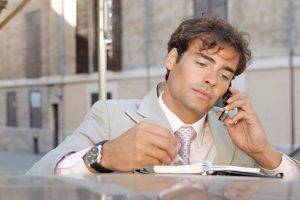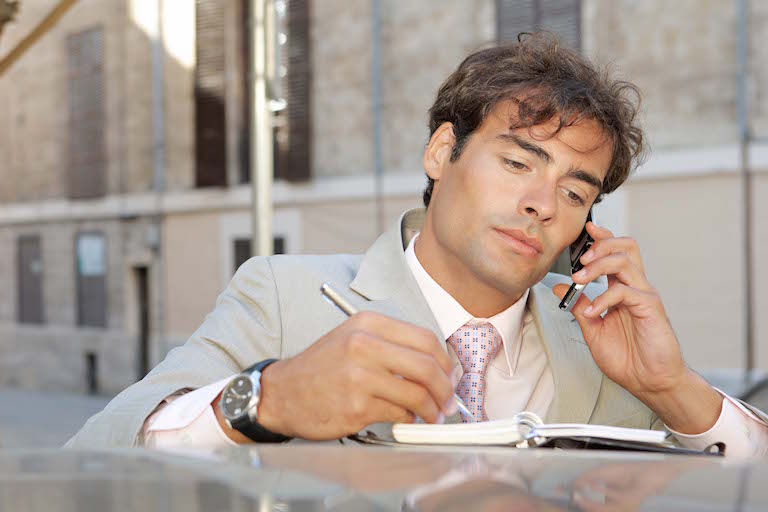 The Simple Trick of Organized ADHD People
Forget about your memory! Have you been embarrassed at not remembering what you're told at work? Have you had to admit that you "mis-remembered" an appointment? Your problem isn't your memory.  It's the belief that you should be relying on memory in the first place. Many with ADD / ADHD don't take notes in Read post.