ADD – ADHD Coaching is a Specialized Area
Attention Deficit Disorder (ADD or ADHD) is a condition that impacts your ability to focus and sustain attention. ADD / ADHD Adults usually are challenged in the areas of distraction, paying attention, getting started or sustaining tasks, and following through on projects or commitments. Conversely, when a person with ADD is very interested in something, it is difficult for the person to pull his or her attention away from that interest.
Traditional methods of coaching practiced by most coaches often will not work with Attention Deficit Disorder. Because ADD affects the parts of the brain that focus and sustain attention, as an ADD / ADHD Adult, you will have difficulties in these areas despite strong desire and attempts to overcome it. You may make commitments to take an action, but find that week after week, the commitment isn't followed.
So the coaching relationship may end in a feeling of "failure" for both you and the coach.
"I know what to do, but I can't get myself to do it!"
If you're like many adults with ADD / ADHD, you may not need advice on what to do; you need a blueprint of how to go about getting it done in a way that flows with your brain.
An ADHD Coach who is specially trained in working with the complexity of ADD understands that different strategies are needed to co-create action and change. You will require an individual set of solutions and techniques to get yourself to follow through on doing what you need to, in order to reach your goals.
The Benefits of ADD – ADHD Coaching
By helping you develop successful solutions that work, the coaching process helps you achieve positive change in areas of:
Improved job performance and higher income
Creating new habits and moving towards a desired change
Simplifying decision-making
Enhancing personal relationships
Reaching your goals and transforming your life
Improvement in ADD-type habits is likely to lead to increased income! Most people who start coaching because of a desire for better performance on the job will begin to see an improvement in their work habits almost immediately.
Promotions at work – Very often, when improvement shows up in areas such as time management, productivity, organization, communication and follow-through, it's noticed by your boss and others around you. As you feel more in control, your confidence and job performance are likely to improve as well, making you a more likely candidate for increased responsibility and promotion.
Job interviews – Coaching in job interview situations can make an enormous difference in how you come across to prospective employers, thus granting you a higher chance of gaining a better job.
Entrepreneurship – ADDers with ideas for starting a business or earning a living as a free-lancer find coaching to be the critical roadmap for moving forward, step by step.
My Clients
I've coached and trained hundreds of ADD / ADHD adults as private clients and participants in my telephone classes and workshops.
Ages– My coaching clients have spanned all age groups, from teens to 60′s. Many adults don't learn that they are ADD / ADHD until middle age. It's exciting to help mature adults achieve dramatic breakthroughs simply by learning a new way of thinking, working and relating to themselves!
Professions– They've worked in a full spectrum of professions, including therapists, doctors, lawyers, accountants, executives, salespeople, financial planners, writers, journalists, artists, musicians, technology specialists, consultants, real estate brokers, home renovators and manufacturers.
Entrepreneurs– I've helped clients launch entrepreneurial ventures that allow them to pursue their passion, while creating the structure that they need to operate independently. ADD business owners with employees benefit from coaching by learning their own best methods for planning, implementing and delegating. My own intensive study with the Internet Marketing Center has allowed me to guide my clients through creating a successful website and taking advantage of the profitable opportunities provided by the Internet.
Adult Students– I work with many adult students, especially older students returning to college or graduate school.

I have had particular success coaching ADD students through completing their thesis, dissertation or independent study projects.

I've also helped college students learn new ways to organize their material and information, work with their own best learning style to retain information more efficiently, and get un-stuck in writing and problem-solving.

I've coached students on how to create individualized study schedules and habits to help them prepare for standardized tests such as the GMAT, Bar Exam or professional certification exams.
"I had a feeling that 2012 was going to be MY YEAR to make some big changes and progress. I had no idea how, but I'm feeling very good about meeting you and working with you. You seem to have a genuine-ness about you, in wanting to help people with ADD. Just knowing I'm not alone in this, and others are out there struggling with the same things that I am, makes me think that SOLUTIONS are possible!" James S. – law school student, CA
James S.- law school student, CA
Click here to read testimonials from coaching clients.
Complimentary phone consultation
Contact me to schedule a 30-45-minute phone consultation to determine if coaching with me would be a good fit for your needs. Email me or phone 914-478-0071.
In the Blog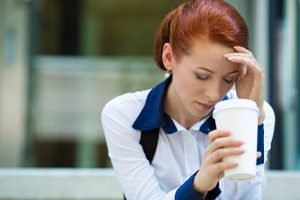 Shame, ADHD and the Fear of Looking Stupid
Are you sabotaging yourself because you're ashamed to ask a question? Many people with ADD / ADHD are afflicted with a toxic shame response that is far more self-sabotaging than simply having ADD.  If you're one of them, and you avoid taking a necessary step to follow through, shame is likely the culprit. Sometimes Read post.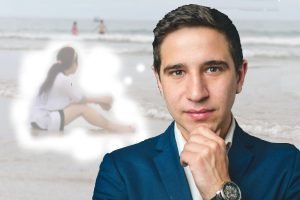 Is it ADHD distraction when your personal life affects work?
In a personal crisis, how much spillover into work is "normal"? At what point does an inability to shut out your problems become an ADD-type focus issue? This question was on the mind of my ADHD coaching client, Daniel, who was in the process of launching a new business.  At a critical time in the Read post.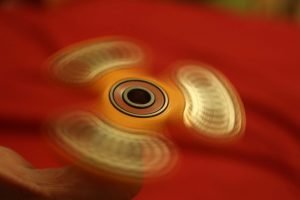 Do Fidget Spinners Help ADHD Adults to Focus
The dubious benefits of fidget spinners for ADHD One of my readers, Drew, emailed me today: "What do you think about fidget spinners? Can they really help with ADHD?" I admit I drew a blank, because I hadn't heard of fidget spinners.As an excuse, for months now, I've been knee deep in creating my Productivity Read post.