ADD / ADHD at Work
How to Thrive in Organizations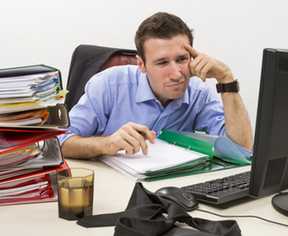 CLASS DESCRIPTION
Most people think their success at work should be determined by how well they fulfill the responsibilities in their job description. But your job performance is only a part of how your boss and organization really perceive you. It's often the "unspoken rules" of an organization that ADD / ADHD employees don't notice — and unintentionally violate — that can hold you back.
Do You Know How You're Perceived at Work?
The expression "Perception is reality" is especially applicable on the job when you work in an organization. The quality of your work may be excellent, but the perception that others have of you can be easily undermined by typical ADD / ADHD tendencies of lateness, disorganization, poor follow-through, inattention to detail, short attention span, or simply not noticing how to navigate through your organization's culture. When others see a habitual behavior that they don't understand, they are likely to attribute a motive or judgement about you (whether or not it's true!) These judgements, coming from their perceptions, are what much of your performance evaluation is based on.
Are You Considered "High-Maintenance?"
No matter how well you do your work, if you take up more than your share of your boss's time to stay on track, it can impact your promotability. Think about your work tendencies from your boss' or team's point of view,as you consider the following questions:
Are you likely to be at work on time?
Do you meet deadlines on projects and paperwork?
Do you volunteer the status of your projects, or do you need to be asked?
Do you proactively communicate expected information on a consistent basis?
Do you find yourself having to ask co-workers to remind you about meetings; are you typically the last person to arrive in the room?
When your boss asks you for something, are you able to immediately
locate it?
Do you have to ask your boss or colleagues for directions more than once about the same thing?
Do you come across as frazzled and overwhelmed?
Are you someone that people can count on to follow through with your commitments?
Do you think your boss and/or work team feels "in sync" with you?
Do your boss or colleagues need to spend time calming you down or soothing your hurt feelings?
Do others at work respect your different approach, or seem frustrated
with it?
Your ADD traits don't have to undermine you! You can get out of high-maintenance mode with different strategies and a few simple habits.
Learn How to Manage Others' Expectations
In the "ADD and Work" class, we'll discuss important factors to consider in determining your success at work, and strategies for managing other people's expectations. We'll consider the real meaning of "Office Politics," and how simple shifts in communication can make a big difference in how others see you. As in other Thrive with ADD classes, our emphasis will be to learn to work effectively with your ADD traits, not to fight against them.
What's Covered in this Class
Through lecture and discussion, "ADD and Work" will go over areas where ADD Adults may experience difficulties in an organizational environment, and provide some solutions for increased effectiveness. Topics will include:
Proactively managing other people's expectations
Simple communication methods to help others feel confident and comfortable with you
Strategies for getting your work done: observing your best and worst times of day for particular kinds of tasks
Creating structure when an assignment seems overwhelming or ambiguous
Methods for reaching clarity on directions
Ways to make sure you appear organized and in control
Tricks to avoid the over-commitment trap
Pros and cons of asking for ADD accomodations
How to determine whether a job or career is a good fit for you
How to appear to fit in with your organization's culture (and why it matters!)
This 90-minute class will give you food for thought, and new observations to consider for your work environment. This class is just the beginning, as you become aware of how much more effective and successful you can become in an organization.
Start your journey by signing up for this class now! DOWNLOAD NOW!
Class is led by Bonnie Mincu, MA, MBA, Senior Certified ADHD Coach.
Bonnie Mincu's background includes 25 years of management and consulting for organizations in a wide variety of industries, primarily in Fortune 500 companies. In her own business since 1999, she is an executive coach, leadership trainer and organization development consultant who integrates her broad corporate experience into coaching ADD adults in their careers. See her corporate website at www.mincu-associates.com

Download Notes and Audio Recording
Immediately upon purchase / registration, you'll be sent an email with links to the audio recording, as well as comprehensive class notes.

| | |
| --- | --- |
| CLICK HERE to download notes and audio. | Listen at your convenience |
| Length – 90 minutes | Price – $37    |
In the Blog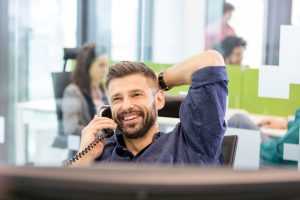 Manage your ADHD to get your work done Having ADHD doesn't mean that you can't hold a job or do your job well. Most adults with ADHD can succeed in their careers because they know how to manage their condition at work. The following tips can help you get through the workday with minimal stress, Read post.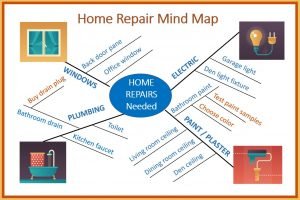 ADHD and Mind-Mapping: Best Technique for Planning
Capture your thoughts visually to plan your project With ADHD, you're full of ideas. But your plans just continue to swirl around in your head without turning  into action. If you don't capture your thoughts in a way you can act upon, too many ideas can just become an overwhelming distraction that keep you stuck. Read post.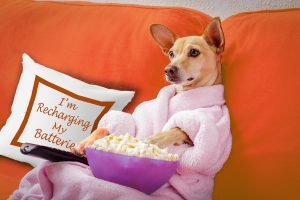 How to change your words and banish ADHD shame What you say defines you. Not just to others, but to yourself.  When guilt, embarrassment, or 'not enoughness' of ADHD slip into your conversation, you transmit insecurity and shame. Worse, you reinforce that message to yourself. But if you pause just long enough to reconsider and Read post.