Coaching with Bonnie Mincu
Why work with an ADHD Coach?
My Coaching Clients
My private coaching clients are adults of all ages with traits of ADD / ADHD. They are smart, skilled, often highly educated, and may already be considered successful in their endeavors. But they've hired an ADHD coach because they know that their potential is much higher if they could only learn how to get out of their own way.
Your Frustration
You have read self-help books, may have taken classes in time management or productivity, and perhaps have tried business coaching or life coaching in the past. But none of it helped in the long run. Because learning what to do wasn't the problem.
You know what to do; you're just not able to get yourself to DO it. That's where an ADHD coach is uniquely qualified to help.
Do you relate to any of these statements?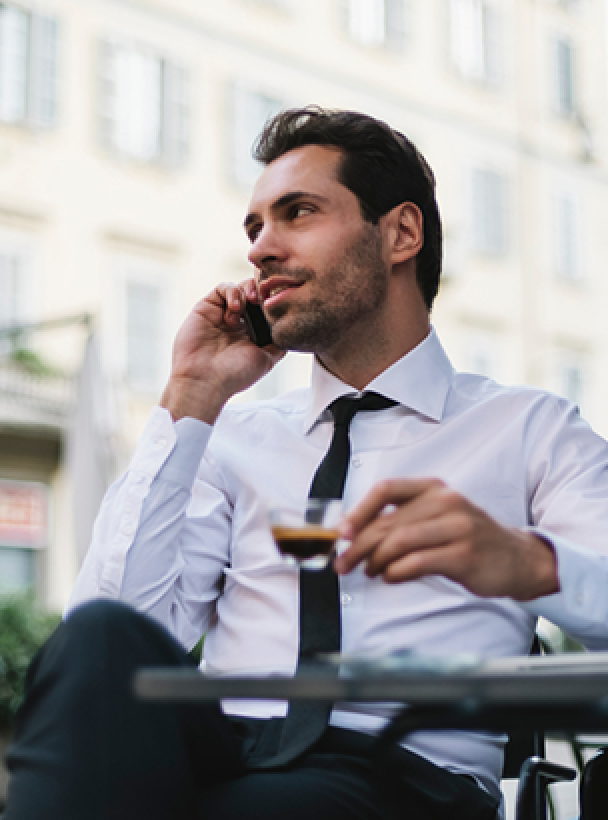 You often feel overwhelmed or paralyzed, not sure of where to start.
Your waste hours every week looking for things.
You are unable to get places on time no matter how you try.
You procrastinate and put off starting important tasks and projects.
Your feelings of shame keep you from asking for help or getting answers at work.
You've gotten in trouble over poor time management or lack of follow-through.
You rarely end the day feeling you've accomplished what you intended.
You have trouble sleeping, always worried about what may not have been done right.
Your relationships suffer due to lateness and over-promising what you can't deliver; your loved ones accuse you of not caring about them or not listening.
You feel like a fraud in your profession, afraid that others will find out what chaos lurks behind the scenes.
If this feels all too familiar, your ADD traits are sabotaging your success. And simply trying harder or working harder isn't going to help.
That's because with Attention Deficit Disorder, your brain is "wired" differently than the non-ADD brain. So strategies that may work well for 80% of the general population won't work well for ADD – ADHD adults.
You need a customized process to help you learn to go with your own flow, but in a way that achieves positive results. The longer you go without a functional process, the more your confidence is affected. You avoid doing the things that you need to be successful, and you get stuck in a cycle of failure.
The real tragedy is that you hold yourself back from reaching for your goals, for fear that your ADD / ADHD habits will cause you to fail.
You don't need to stay stuck
CONTACT ME to find out how ADHD Coaching could help you. The phone or Zoom consultation is free.

ADHD Coaching Consultation
I would like to schedule a complimentary phone/skype consultation with Bonnie Mincu to discuss coaching.
Benefits of ADHD Coaching
There is a light at the end of the tunnel, once you master how to work with that wonderful being that is you. Imagine you, functioning at your peak. What kind of difference would that make in your work-day? In your personal life? In your career?
Click here to find out from a few of my clients.
Get a Business Coach and ADHD Coach in One
Because of my professional background in corporate coaching and entrepreneurship I am able to provide business coaching to my ADHD clients at the same time we are working on finding the best solutions for their ADD / ADHD habits.
TAX DEDUCTION – A coaching investment that helps you in your career or professional development is often tax deductible! (Ask your accountant to make sure this applies to your own circumstances.)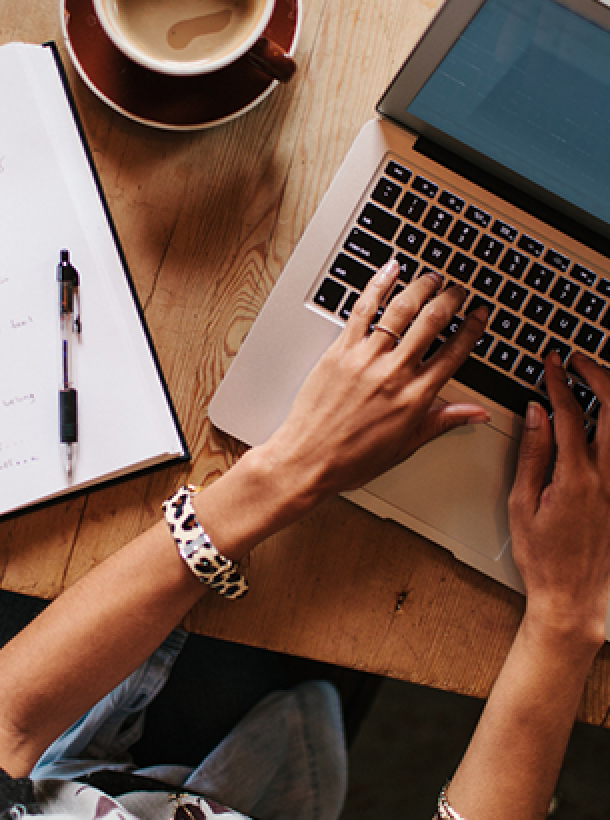 Bonnie Mincu threw out the proverbial lifeline to me at time when I was drowning in an ocean of anxiety and stress related to ADD-related time-management and organizational difficulties.
I had recently begun working as a full-time freelance writer, and was struggling to meet the demands of several clients. It had come to the point where I was almost paralyzed by deadlines and faced losing my clients because I was perpetually late with copy. My self-esteem had plummeted, I felt extreme shame over what I perceived as past failures, and was beginning to doubt my ability as a writer."
Click Here to Read More

"Nothing that I've tried has worked"
Most likely, your attempts to try different solutions have had you attempting various techniques that you heard or read about. Chances are you didn't know how to apply them to yourself in a way that would work for you. Maybe you didn't stick with them long enough. Or perhaps those solutions were the wrong ones for you altogether!
SELF-HELP BOOKS
Many people have said they've "tried everything" from self-help books. The problem is, whatever you get in a book is simply advice. Even a book advising you on what to do with ADD – ADHD may not really give the right strategy that works with your particular set of traits. Since a book is not interactive, it can't help you through the process of figuring out how to apply the tips or techniques to yourself; how to get yourself to follow it.
PAST COACHING
If you've felt previous attempts at coaching were unsuccessful, it's likely that your business coach or life coach didn't "get" ADD. If so, the coach couldn't understand how to get you through the shame, procrastination, disorganization, poor time management or overwhelm that made you unable to follow through with your coaching assignments.
Successful ADD / ADHD Coaching is a partnership
The ADHD coach provides the process and guidance, but you're the one who ultimately needs to do the work. So the most important factor in successful ADD – ADHD coaching is you – whether you are willing to take small steps to do things differently than you have been. If you continue to only do what you have done in the past, simply talking every week to a coach won't create much progress.
You'll want to be able to trust and connect with your coach, and feel understood when you talk. The best way to determine that level of rapport is to talk to a coach. Explain what goals you would like to reach in coaching, what you would like to change, and what your expectations are. The coach will tell you if ADD – ADHD coaching can realistically meet your expectations.

Frequently Asked Questions about ADHD Adult Coaching
What's the next step?
If ADHD Coaching sounds like what you're looking for and you want to explore it further, let's talk about it in a complimentary phone consultation. We'll discuss your own coaching goals and needs and determine if working together would be a good fit.
To set it up, just click the box below to email me.
Feeling spontaneous? Feel free to give me a call Monday-Friday in New York at 914-478-0071.
ADHD Coaching Consultation
I would like to schedule a complimentary phone/skype consultation with Bonnie Mincu to discuss coaching.

ADHD Coaching Success Stories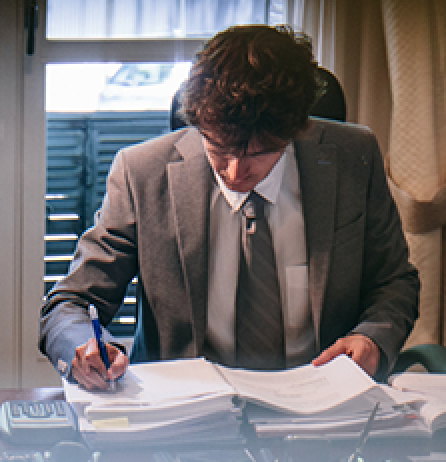 Disorganized Lawyer
A lawyer in private practice had more business than he could handle – because he was handling it badly! Although he had a high success rate and plenty of referrals from other lawyers, he had suffered sleepless nights with missed court deadlines, misplaced client files and six months backlog in invoicing. His past assistants were no help, and he had no time now to hire another. He found it increasingly difficult to enter his office and start work each morning.
In coaching, we established priorities of billing his clients, creating a system for filing and updates, and hiring an expert legal assistant to run the office. I helped the lawyer establish criteria for hiring an assistant with the necessary skills and the kind of mind-set who would find it motivating to keep him organized. We created a morning ritual that incorporated what he liked to do in the morning, but got him into the office at 9:00. We broke down the invoicing into steps and identified which steps could be delegated.
RESULTS: For the first time, the lawyer had an assistant he could count on, a system to track all the client deadlines, and a more systematic way of sending out client bills on time. He now found it motivating to come to work again.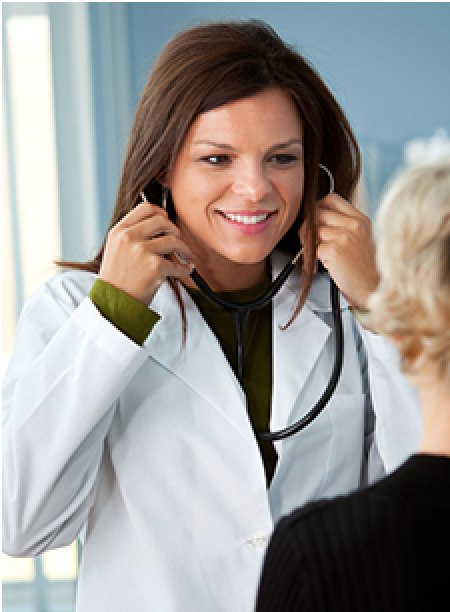 Clinic Physician with Overwhelming Backlog
A popular physician had worked on staff of a busy medical clinic for the past 12 years. She had a full practice and many referrals. However, she had been unable to keep up with the pace of documenting her patient visits into the software program that was now required to maintain physician's notes. Despite several warnings, her backlog continued to grow. By the time she phoned me for help, she had been given an almost impossible ultimatum. She had just four days to enter over 100 backlogged patient notes into the system or she would lose her job.
The problem was two-fold. We had to not only figure out a process for her getting through that huge amount of work in a short time, but also to completely redesign her process for treating and documenting patients every day.
In an accelerated coaching intervention, over four days, we figured out the fastest way for her to enter all of her backlog, so her job was no longer at risk. Then over the next month, we examined and redesigned the process that she used with her patients and her assigned nurse.
RESULTS: The physician and her nurse perfected an efficient system to process the paperwork for each patient visit and to handle phone calls. The physician was able to leave at a reasonable hour every evening with all the notes entered into the record. In fact, her process was such a dramatic turn-around that the other doctors started asking her for how she did it!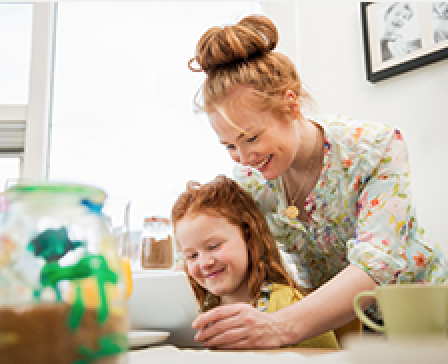 Mother with Morning Chaos
An ADHD mother of three children under the age of eight was exhausted before her day even began. Getting the kids ready for school and all of them out the door every morning was a daily scene of stress and chaos.
Coaching helped her create efficiency in her morning process. We developed a "Get Ready" game that motivated the children to get ready more independently, rewarding them for every task they did right in their morning.
RESULTS: Rather than suffering shame that she wasn't a good role model for her kids, the mother now helped her ADD children see that developing good functioning and habits was a conscious process that they could work on together. Best of all, they all got out each morning 45 minutes faster, with no drama.
In the Blog