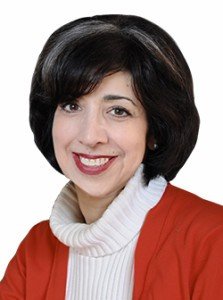 Podcast & Radio Interviews
Podcasts
A Bus full of ADHDers with Bonnie Mincu, ADD ReWired, Interview with Eric Tivers,
September 5, 2017
Organizing Styles and Adult ADD / ADHD, Support Talk Radio, Interview with Tara McGillicuddy,
June 20, 2017

Expectations, Shoulds and Adult ADD / ADHD, Support Talk Radio, Interview with Tara McGillicuddy,
May 1, 2017
Shame & Avoidance Cycle with Adult ADD / ADHD, Support Talk Radio, Interview with Tara McGillicuddy,
April 23, 2017
Live Talk Radio Interviews:
The Frankie Boyar Show – syndicated to 8 stations – Frankie Boyar, host – several appearances over 6 months, 2004
KTAR, Phoenix – Jim Sharpe, host, Jan 19, 2004
WLW, Cincinnatti – Jim Scott, host, Jan 26, 2004
In Published Media:
Print:
"Ask the Coach" –  Columnist for The ADHD Challenge bi-monthly print newsletter, 2002-2003
Contributor to book, The ADHD Awareness Project created by Laurie Dupar, 2011, 2012, 2014

In the Blog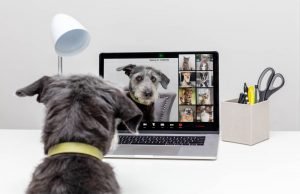 How to stay professional on screen at home If you read my earlier blog post about Zoom with ADHD, you know how Zoom has allowed us to go from in-person meetings to entirely virtual workplaces. But what I didn't mention was the challenge a disembodied group on the screen can present for an ADHD brain. Read post.
ADHD Strategies during Corona-time
Weird things I learned about myself from covid-19 This "life on pause" during corona-time has certainly been a time of disruption. Living in New York, I've been essentially in lock-down at home for almost 7 weeks now. Since I'd been running my business online from home for the last 20 years, I'd assumed that covid-19 Read post.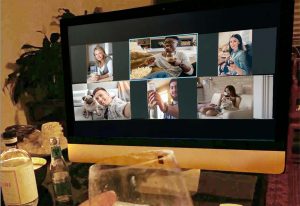 "Life on pause?" Take advantage of the extra time It seems right now as if the world has stopped. It's March 2020 and we're confined to home, keeping social distance, flattening the curve of covid-19.  In most places, even if you could go out, everywhere you'd want to go is closed.  Stuck at home with Read post.