Presentations & Public Speaking
Bonnie Mincu is regularly invited to present on ADD / ADHD topics. Her style is highly facilitative and interactive, using natural humor to convey her message in a way that is easy to learn and remember. Prior to founding Thrive with ADD, Bonnie was a corporate trainer for 10 years in Fortune 500 companies.
Thrive with ADD Training Programs
Bonnie Mincu in the Media
Key Presentations  – Bonnie Mincu on ADHD
"Develop a Time Sense: ADHD Myths & Mysteries About Time", ADHD Awareness Expo online conference, October 2021
"What Triggers Your Roadblocks" – Toronto ADHD Support Group, May 4, 2021
"You Don't Have to Be So Overwhelmed" – Neuro-divergent Girls Interview Series, April 22, 2021
"Roadblocks, Minefields & Blindspots: How to recognize and avoid them before they trip you up again", Time to Thrive program, January 2021
"Late No More: 11 Reasons for ADHD Lateness & their Solutions", ADHD Awareness Expo online conference, October 2020
"What Triggers Your Roadblocks: Going Beneath the Surface", The ADHD Toolbox online summit, February 2020
"Writing Breakthrough in 3 Steps: How to Write Anything Quickly & Easily", ADHD Awareness Expo online conference, October 2018
"Overwhelmed or Helpless: The Difference Matters", ADHD Awareness Expo online conference, October 2017 (replayed 2019)
"How to Make the Right Decision with Confidence", ADHD Awareness Expo online conference, October 2016
"Quick & Dirty Guide for Planning for the Planning-Challenged", "Close the Intention Gap" online summit with Dr. Kari Miller, December 2016
"ADHD and Self-Awareness Blind Spots",  ADHD Awareness Expo online conference, 2015
"Develop a Time Sense: ADD Myths and Mysteries about Time", "ADHD Success Plan for Women" online conference with Dr. Kari Miller, November 9, 2015
"Overcoming Obstacles to Time Management", 2-hour Master Class at Virtual ADHD Conference, October 2013″
"The Shame-Avoidance Spiral: How to Regain Rationality when Emotions Hijack Your Brain", Virtual ADHD Conference, October 2012
"Get Out of ADD-Time; Learn to be ON-Time", Virtual ADHD Conference, October 2011
"Overwhelmed! Techniques to Break Through Mental Paralysis", Virtual ADHD Conference, October 2010
"Proactive Strategies to Avoid Workplace Pitfalls", Virtual ADHD Conference 2009
"From Perceptions to Office Politics: Managing the Pitfalls of Work", Live presentation at ADDA Conference, Minneapolis, July 2008
"Treatment for Adult ADD" Segment for Public Broadcasting TV Featured ADD Coach for American Business Review's segment, distributed to all PBS TV stations in U.S., November 2003
"The Coaching Approach for Attention Deficit Disorder" Keynote speaker: North Shore Learning Disabilities Professionals annual dinner meeting, Chicago, May 2003
"Getting It Done 101: Reaching Your Goals" Manhattan Adult ADD Support Group, October 2002
"How to Coach the Client with Attention Deficit Disorder Traits" International Coaching Federation-New York, Sept. 2002
"Attention Deficit Disorder Traits: How to Catch Them, Coach Them, and Avoid Frustration" Long Island Coaching Association, March 2002
"From Potential to Profitability: Building Your Coaching Practice" International Coaching Federation-NY, Jan 2002
"Coaching Skills for Human Resource Professionals" Society of Human Resource Managers-NY, February 2001
 Training on ADHD for Other Organizations
"Overwhelmed! 8 Techniques to Break Through the Paralysis" – ADDClasses – Overwhelmed Expert Series, December 2018
"Thrive with ADHD in the Workplace" New York University – Continuing Education Division, full-day workshop 2004-2014
"The Real ABCs of Prioritizing: Anticipation, Blocks & Consequences" ADDClasses (Judged Top ADHD Webinar of 2017)
"Get Unstuck with Mind-Mapping: Your Best Tool for Writing, Planning or Study" ADDClasses, June 21, 2016
"Throw Out the Rule Book for the ADHD Client"  National Organization of Professional Organizers (NAPO) Continuing Education, Feb. 2016
Thrive with ADD TRAINING & WORKSHOPS – See the PROGRAMS section for Bonnie's extensive training and workshops on ADD / ADHD-related topics.
In the Blog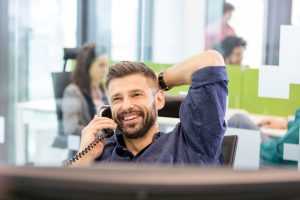 Manage your ADHD to get your work done Having ADHD doesn't mean that you can't hold a job or do your job well. Most adults with ADHD can succeed in their careers because they know how to manage their condition at work. The following tips can help you get through the workday with minimal stress, Read post.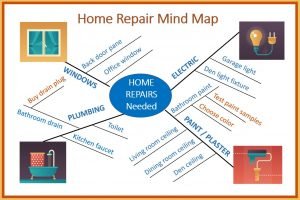 ADHD and Mind-Mapping: Best Technique for Planning
Capture your thoughts visually to plan your project With ADHD, you're full of ideas. But your plans just continue to swirl around in your head without turning  into action. If you don't capture your thoughts in a way you can act upon, too many ideas can just become an overwhelming distraction that keep you stuck. Read post.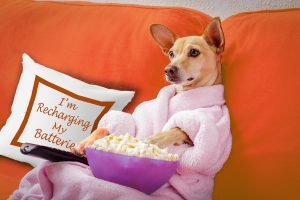 How to change your words and banish ADHD shame What you say defines you. Not just to others, but to yourself.  When guilt, embarrassment, or 'not enoughness' of ADHD slip into your conversation, you transmit insecurity and shame. Worse, you reinforce that message to yourself. But if you pause just long enough to reconsider and Read post.