Self Coaching for ADHD Adults
Self-Coaching Workbook and CD Set
provides all the tools you need
in one ADD/ADHD-friendly package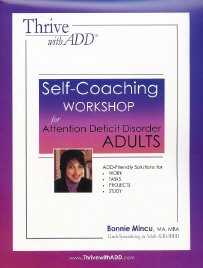 Have you ever wondered why you couldn't find a "How To" book for Attention Deficit Disorder Adults?
There are certainly many good books about Adult ADD / ADHD. And there are many other self-help and advice books of all kinds. But there is no one book that advises ADHD Adults on exactly what to do to succeed in overcoming their specific challenges…. And most importantly, HOW to do it.
Now I know, after coaching and teaching hundreds of ADD adults, from students to corporate executives, that there is no "one size fits all" formula when it comes to ADHD.
That's because of the very essence of Attention Deficit Disorder:
…if you don't personally relate to a solution,
….. if it doesn't go with your own individual way of doing things,
…. then you simply won't follow through with it.
In other words, as an adult with ADD, you require individual, customized solutions that are tailored to your own traits, tendencies, behavior patterns, energy flow, personal preferences and attention span.
And up until now, the only way you could get those kind of personally tailored solutions would be to work one-to-one with an ADHD Coach.
But many people aren't ready to work with a coach, or prefer to find their own answers. That's why I created the Thrive with ADD Self-Coaching Workshop in a box – all the tools you need in one self-paced package.
Self-Coaching "Workshop in a Box"
Workbook and CD's
Created by an ADHD Coach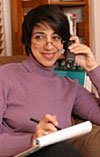 I'm Bonnie Mincu, ADHD Coach and founder of Thrive with ADD. I had been an executive coach, management consultant and corporate trainer for 10 years before discovering I had ADD in 2001. I then trained to become an ADHD Coach, and have created an extensive program of classes and workshops for Attention Deficit Disorder Adults.
My Workbook-CD package contains all the Thrive with ADD strategies, tools and solutions in one place. This program guides you, step by step, through the process of creating the kinds of solutions you'll need to reach success in everyday life, and in long-term goals.
What's Special about the Thrive with ADD
Self-Coaching "Workshop in a Box"
This "Workshop in a Box" is designed to be done at your own pace, in whatever way is most comfortable for you. The material is presented in both CD and workbook format. So you can listen to the CD's while driving or working to become familiar with the information. And then do the workbook, a bit at a time, in a more concentrated way.
The workshop guides you through various aspects of Adult ADD. The first section helps you identify exactly the way your own traits and tendencies affect your life.
Then the second part walks you through how to create personal solutions for typical challenges of work, tasks, projects and study.
After each topic, you will be given "Thought Questions" to answer about your own ADHD tendencies in your life. Your answers to these questions will be the basis for the solutions you'll create.

Why ADD / ADHD Adults Love
the Workshop in a Box
In a nutshell, ADD Adults have told me they respond to this product because it is not overwhelming, the solutions are quick and down-to-earth, and it provides a coaching approach from someone who "gets it!"
ADD-FRIENDLY DESIGN
Easy on the eyes – The Workbook has lots of white space, so you don't get overwhelmed just looking at it!
Short chapters – Each subject is presented in a way that's short and to-the-point, so it doesn't tax your attention span. You can fit in a chapter between other things that you're doing.
Self-paced – You can fit this workshop into your own schedule. It doesn't matter if you go about it in several long, concentrated sessions, or just do one or two sessions, put it aside for awhile, and then come back to it later. The Thought Questions make it easy to pick up where you left off.
Easy to do anywhere – Since the information and Thought Questions are in both CD and Workbook form, you can work through the Workshop anywhere, any time, using your own preferred learning method. Examples are: driving, on a treadmill, waiting at a doctor's office, during lunch break at work, or at a café.
Going in sequence doesn't matter – You don't have to do the chapters in order. In fact, you don't have to read all the chapters at all! You can just pick the subjects relating to ADD challenges that are of particular interest to you.
PRACTICAL BLUEPRINT TO SELF-COACHING
Real-life examples – The workbook is full of anecdotes and examples from real ADHD Adults in all walks of life. Actually, most were inspired from my real coaching clients (with the names changed!)
Step-by-step guidance – The workshop takes the guesswork out of how to create your own best strategies. It provides tools and steps for how to do go about formulating the kind of process that will work for you.
Immediate solutions – You can try the solutions right away, to create the kind of immediate positive changes in your life that others will notice.
In essence, you will be coaching yourself in the same way that a professional ADHD Coach would work with you.
If you're already working with a Coach or therapist…
If you already have a coach or therapist, you can use the Workbook as a helpful tool to make faster progress between your sessions. Choose the chapters that are most relevant, and discuss the solutions with your coach. Together, you can tweak the solutions to make them fit perfectly for you.
What's in the Self-Coaching Workshop Package
THE WORKBOOK – 150 pages
The sections are broken down into short chapters addressing particular challenges for ADD Adults in Work, Tasks, Projects and Study.
SET of 2 CD's – two hours of material
Take in the information in short tracks, as you drive, exercise, or do everyday tasks. Or listen to the audio as you make your way through the Workbook, answering the Thought Questions.
Powerful Tools and Processes
Made Unbelievably Simple!
You'll receive an introduction to the Thrive with ADD tools and processes that have proven to be so successful with my private coaching clients. These include:
Time Sense Exercise –

Develop an accurate sense of how long things take

, in order to easily plan, follow through, and be on time.
Mind-Mapping – Learn a simple technique for

getting "unstuck"

in thinking, planning and writing.
Rituals – Become acquainted with the trick of developing deliberate daily rituals to

painlessly create new habits

.
The Five Stages of Follow-Through – Find a

blueprint

of the five basic stages required to successfully complete any project. You'll be able to pinpoint exactly where your own follow-through has been weakest, so you can change the specific habits that are creating difficulty.
Solutions for Nine Reasons for Procrastination – Learn to identify your own patterns out of nine possible difficulties that ADDers have in getting started. Once you realize your own individual pattern, you'll be able to choose which solution will work for you!
Blueprint for Planning – Through a Case Study example, learn a

simple procedure for planning projects

.
Process for Prioritizing – Follow a Case Study to learn a simple

paper-pencil technique for decision-making

between two or more options.
"I recently had an opportunity to read your Self-Coaching Workbook. I think it is excellent. It hits all the troublespots for ADDers, is easy to read and simple to implement."

Judith Kolbert, Professional Organizer & Co-Author,
ADD-Friendly Ways to Organize Your Life
Through these self-coaching techniques, you will be able to finally create solutions that will work for you, whether you are contemplating a project of cleaning out all your closets, juggling four classes in college, getting through a PhD dissertation, creating a work plan for the coming week in your own business, or determining the course of action to take in a corporate management position.
Learning your own methods of success will carry you through, no matter what new kinds of situations you'll find yourself in throughout your life and career.
How I Know These Methods Work for ADHD Adults
As an ADHD Coach, I've had six years of success, honing these techniques with hundreds of ADHD Coaching clients. In addition, these techniques have gotten accolades from people who were NOT private coaching clients — but who learned them through my Thrive with ADD Audio Workshop and teleclass materials.
Here's what a few folks who have tried my techniques have to say:
"I started doing a form of the time-sense exercise today and was able to make some headway on a project that was bogging me down. Your content and teaching are hitting the nail on the head, as far as I am concerned."
.C., Entrepreneur – Georgia
"I am very thankful for the work you do with ADD and for your website. It is a relief to see the condition so well illustrated in your material."
P.B. – Toronto, CANADA
"I got the wonderful CD and e-books but I haven't done the workshops yet. I just wanted to sing and shout with joy about the information that was on the CD. It was jam packed full of such great information. It's wonderful that you have taken the time to give us ADD'ers a place that is packed with so much information and that has wonderful enlightening free newsletters. Thank you."
Sharon
"As a real estate broker with ADD, I have struggled over the years with lack of focus, organization and time management issues. After working with Bonnie Mincu as my coach, I can attest to the profound positive changes in both my professional and personal life. Bonnie has helped me develop specific effective strategies that I have been able to implement. I have become more financially successful and my confidence and self-esteem have soared. Thank you Bonnie! I truly am thriving with ADD."
E.G., Real Estate Broker – Massachusetts
"I first came across Bonnie Mincu's fantastic materials on her website during a hard period in my life as a graduate student. After having read many books on ADD and strategies to help me cope, finding little other than explanations of my symptoms, I was surprised by the practical strategies presented by Bonnie Mincu. She doesn't provide just another cookie cutter approach. In fact, in no other book have I found such a representative breakdown of ADD issues according to personality types and associated precise strategies to deal with them….
"After coming upon her strategies for dealing with procrastination and getting started, my life changed so drastically in such a short period of time that people around me immediately took notice. I fully credit the improvement of my ADD symptoms to the strategies provided by Bonnie Mincu – her novel approach has significantly helped to improve my quality of life as an ADDer."
Isabelle C., graduate student – Calgary, CANADA
"Bonnie, the tools you make available through www.thrivewithadd.com have been a vital part of the process that has brought greater life-balance and self-awareness than I have ever known before."
Larry Crane, President, www.prolifica.org
"The plethora of self-help books miss the mark on overcoming the various issues of adult ADD; however, your book provides simple and more direct methods of dealing with the project-killing issues such as not being able to get started, and the time-consuming state of paralysis."
T.A. Indiana
"I was close to getting fired from a job I love because I was too paralyzed to get started on my paperwork backlog. I really bought (the workshop) as a last resort, but I related to the section on "Overwhelm" immediately. In just three days of following your strategies, my progress is unbelievable. The backlog is almost completely gone. My boss is amazed. She even asked me to tell a co-worker my secret so he could follow my example! When will you be writing a sequel?"
S.K. Tennessee
"We are missionaries living and working in Chile, South America with our 34-year old daughter with ADD. I look forward to trying to help her through these wonderful lessons!! …Thank you so much for all the time and work you have put into them!..You are a great blessing to us!"
B.E., Missionary – CHILE
BONUSES for Immediate Download
While you wait for your Self-Coaching Workshop to arrive, start using some extra Thrive with ADD tools right away to help at work and in your personal life. These audio recordings come complete with summary notes in my easy-to-follow, colorful format. You can download these FREE BONUSES immediately — before your Thrive with ADD Self-Coaching Workshop even arrives!
BONUS #1:
ADD at WORK audio recording with notes – Discusses the nitty-gritty of office politics, to help keep you from being pegged with that "high-maintenance" label. Critical tips and solutions.. a "must" to succeed on the job!
Currently priced at $37, soon to go up… Yours FREE with purchase
BONUS #2:
ENTREPRENEURSHIP & ADD audio recording with notes – Think you can't make it working on your own? Think again! Most entrepreneurs follow the same profile as a typical ADD Adult! This downloadable class goes through the potential and pitfalls of entrepreneurship for ADDers, and what you can do about your challenges to successfully become your own boss.
Currently priced at $37, yours FREE with purchase
BONUS #3:
E-book, "The Keys to Following Through – Using two real-life case studies as examples, you'll learn to identify your own unique pattern of follow-through challenges, with solutions to help you break through to completion, time after time. Download it and print it out to keep.
Priced $24, yours FREE with purchase
You'll receive an email with the links you need to download these recordings as soon as you complete your purchase.
BONUS #4:
RITUALS TO CHANGE HABITS – audio recording with notes – You've probably tried countless times in the past to change your habits, and it isn't easy! This tele-seminar takes you through the key way to make a new habit stick, by tying it to a "ritual" that you create yourself. Learn how to create the right mix of ritual activities that will lead to success.
Regularly priced at $37, yours FREE with purchase as a SPECIAL BONUS
Absolutely Risk-Free – Satisfaction Guaranteed
I'm confident that you'll find this Self-Coaching Workshop package to be extremely helpful for making changes in your life and habits. But if you are not satisfied, you can return it — for up to a whole year after your purchase — and get a full refund of the purchase price. I only ask that it's returned in resellable condition. And the bonuses are yours to keep.
Here's How You Can Get Started NOW…
Purchase the Self-Coaching Workshop in a Box — including all the free bonuses — for $97..
Click on the "PURCHASE NOW" link below to be taken to an order page for your credit card information. A secure processing company manages the page, so your information is kept completely confidential. I can't even access it myself.

Your order will be processed immediately. You'll get an e-mail receipt for your purchase.
Your Workshop Package should arrive in 1 to 3 weeks.
You'll receive an email IMMEDIATELY with links to download your bonuses right away.
Shipping and Handling cost is $12 for orders shipping within the United States.
INTERNATIONAL SHIPPING:
There is an extra cost, and may be longer times for shipping to countries other than the US.   To inquire about additional shipping charges before you order, please email me to let me know your country, and I will advise you about additional shipping considerations.
Just click below to order your own "Thrive with ADD Self-Coaching Workshop in a Box."

Take this first step, and you can be reading your bonuses just ten minutes from now!
I look forward to hearing from you!
Warm regards,
Bonnie Mincu
Bonnie Mincu, MBA, MA
Senior Certified ADHD Coach
for Attention Deficit Disorder Adults
www.Thrive with ADD.com
New York, NY
P.S. For a limited promotional period, here is another bonus!
BONUS #5:
"ADD and RELATIONSHIPS" 2-part audio recording plus notes – The Self-Coaching Workshop carries you through work, tasks, projects and study. But Adult ADHD affects ALL aspects of your life, including relationships with others. So, for a short introductory period, I am including my Thrive with ADD teleclass recording and notes for "ADD and RELATIONSHIPS". Not for romantic relationships only, this downloadable audio recording is in two parts of 90 minute each (that's 3 hours of material), and includes valuable summary notes.
Priced at $40 & worth much more — yours FREE with purchase.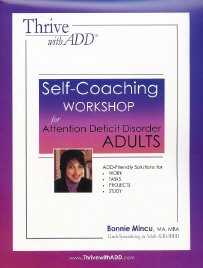 If you only want the WORKBOOK…
For those who would prefer to have ONLY the Workbook…You can buy the Self-Coaching Workbook alone for $35 (+ $6 shipping & handling). You will also get the "ADD & Relationships" BONUS listed above.
Click here to purchase the Self-Coaching WORKBOOK alone for $35
In the Blog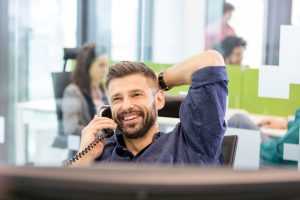 Manage your ADHD to get your work done Having ADHD doesn't mean that you can't hold a job or do your job well. Most adults with ADHD can succeed in their careers because they know how to manage their condition at work. The following tips can help you get through the workday with minimal stress, Read post.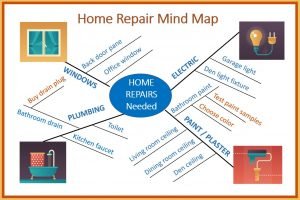 ADHD and Mind-Mapping: Best Technique for Planning
Capture your thoughts visually to plan your project With ADHD, you're full of ideas. But your plans just continue to swirl around in your head without turning  into action. If you don't capture your thoughts in a way you can act upon, too many ideas can just become an overwhelming distraction that keep you stuck. Read post.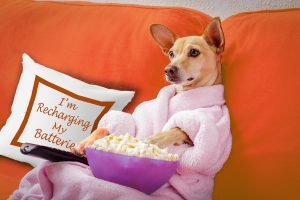 How to change your words and banish ADHD shame What you say defines you. Not just to others, but to yourself.  When guilt, embarrassment, or 'not enoughness' of ADHD slip into your conversation, you transmit insecurity and shame. Worse, you reinforce that message to yourself. But if you pause just long enough to reconsider and Read post.