The Secrets to Getting Started
STARTS SEPTEMBER 21, 2016
ADD / ADHD Adult with PROCRASTINATION Problems?
How to Get Started with Anything No Matter How
BORING, STRESSFUL, or OVERWHELMING
Dear Fellow ADD / ADHD Adult (or procrastinator with similar traits):
Have you ever wondered how that slogan 'Just Do It' actually worked for people?
If you could Just Do It, you would have DONE it already, right? Your biggest problem in doing anything is getting started. If you could just get started when you should, a whole lot of problems in your life would be solved.
Imagine what life would be like, if you could JUST DO IT.
If you could get started on anything -- if you could get yourself to DO what you knew needed to be done -- what kind of difference would that make?
Picture yourself in this situation:
Assignments done on time and done well
Promises to others actually kept
Finishing work on schedule without pulling all-nighters
Getting bills paid without needless late fees
Money coming in regularly because paperwork got done
It would feel pretty good to know that you're doing your very best, with no nagging feeling of panic of things left. To feel confident that you're pulling your weight both at home and at work.
Instead, when there's something that has to be done, you find yourself stalling, forgetting, avoiding, surfing the web, or indulging a sudden need to organize your sock drawer.
It's classic procrastination, right?   Well, maybe not.
The procrastination –— ADD / ADHD connection
One of the strongest traits that people with ADD / ADHD have in common is the tendency to procrastinate.
And there's a physiological reasons for that, having to do with the neurotransmitters in our brain. We have a really hard time getting our brains to focus on things that are boring, tedious or un-motivating.
Basically, without enough brain stimulation to focus, trying to do the basic chores of everyday life can sometimes feel like moving a mountain.
However, there are a lot of other reasons people who seem to chronically procrastinate are having difficulty getting started. These fall into the category that I broadly call "PARALYSIS."
How My Procrastination Breakthough Created My Career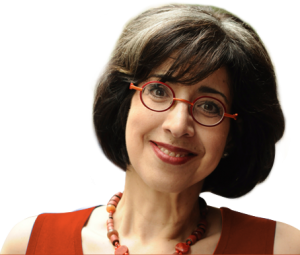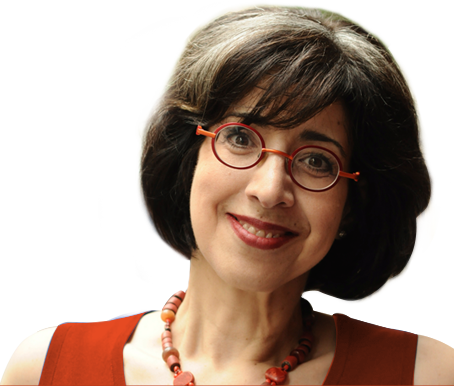 I'm Bonnie Mincu, Senior Certified ADHD Coach and founder of Thrive with ADD. I've been coaching and training ADD / ADHD Adults since 2001.
But when I first left a 20+ year career in corporate Fortune 50 companies to start my coaching and training business, it was a different story.
First of all, I had no idea I was ADD. I only knew I'd been accustomed to fast-paced deadlines and structure, and suddenly I had none. Just starting up my business from scratch, I had no clients! So it was pretty critical that I got my business going fast.
But instead, day after day, I avoided going to my desk and doing the necessary work to build a business.
Although to some degree I was procrastinating, I was actually paralyzed. And there were several reasons that I can easily identify now. If only I knew it at the time! My reasons for not getting started included:
Blocked because I had to do something else first
Nervous about the next step
Stuck in ambiguity and not sure what I should do
Overwhelmed by all the possible ways I could go
If I had continued to believe that ALL my problem was just procrastination —– that is, putting things off because I didn''t feel like it –— I would have spun my mental wheels in all the wrong directions.
Are you really procrastinating, or just plain STUCK?
After I had been coaching ADD / ADHD people for 12 years, it was clear to me that much of the time when people said they procrastinated, they were actually mentally paralyzed, unable to move forward.
I surveyed my readers to test this theory. Sure enough, it turned out that mental paralysis was a greater problem for people with ADHD traits than procrastination.
Instead of just not feeling like getting started, people were STUCK. They were blocked from moving forward, anxious about the next step, overwhelmed, or just plain didn't know how to plan or HOW to get unstuck.
If you are paralyzed or overwhelmed, but are attempting to apply solutions for procrastination, it's no wonder you're still having the same old difficulty getting started!
Unfortunately, no one tells people with ADHD how to figure out what's keeping them from getting started. So you could struggle for years, — or even your whole life.
When you're mentally paralyzed, you CAN'T move forward
Reasons for being unable to get started on something (as opposed to un-motivated) can vary widely from one person to another. They are also likely to be different from one task or project to another.
These are common reasons for paralysis for people with ADD / ADHD:
Not enough time
Missing information or material
Inability to break down the project
Anxiety over unclear direction
Shame over not starting sooner
Fear of looking stupid
Perfectionism
Overwhelm
Trying to apply advice for procrastination to these other challenges is doomed to fail.  In fact, if you spend years assuming you're procrastinating instead of recognizing the real issue, you could make the problem worse.
Don't let this happen to you!
A Cautionary Tale:
Emily, an independent consultant with ADHD, had a thriving full-time business.
One day Emily realized she hadn't invoiced her clients in six months.
Another month went by, and Emily was unable to pay her mortgage or her American Express bill.
Now with a seven-month backlog on billing, Emily had a dire necessity to invoice.
But she just couldn't get started on it. The very thought of it made her want to curl up in bed. She felt like a miserable failure.
Is she procrastinating? Or does she have a self-destructive desire to fail?
Back when there was just one month's invoice to prepare, Emily simply procrastinated.
But now, Emily is mentally paralyzed. At this point, the problem is a combination of overwhelm, inability to break down this task, lack of time to figure out all the charges, and shame at having to present such a long and overdue bill to her client.
There IS a way out of this, but it requires Emily to apply strategies for dealing with her particular paralysis challenges.
Sadly, instead, Emily may give up on having her own business because of what she believes is her ""chronic procrastination."" She could even spend years with a therapist trying to figure out why she sabotaged her own success in that way.
It happens all too often with ADD / ADHD Adults, and it's so unnecessary!
I developed an in-depth program to help people identify the real cause of their problems getting started, and to fix it at its source.
Introducing a program for ADD /ADHD Adults...
PROCRASTINATION TRANSFORMATION:
The Secrets to Getting Started
The Procrastination Transformation Program is designed to go in-depth
to help you solve your problems getting started once and for all!
With ADD / ADHD, there are no "one size fits all" solutions! You will learn a process to identify your own challenges and strategies and break through them. Most critically, you'll learn how to tailor what you learn to your own individual needs.
One problem we share with ADD is, "out of sight, out of mind." Once the class session is over, we tend to forget all about tweaking and implementing the solution. So the program includes accountability with follow-up reminders, "assignments," support, and Q&A sessions.
You need never feel alone in your Procrastination Transformation. You'll have access to a private forum of support where you can interact with me and other participants, even after the program is over. Plus, you will get a private bonus one-on-one coaching session with me which you can take at any point in the program.
The Secrets to Getting Started
Here's what we'll cover in the program:
MODULE 1:
How to recognize your own particular challenges before they stop you
You will learn to:
Define the critical difference between Procrastination and Mental Paralysis, using the "Key" tool to recognize your own particular challenges before they stop you
Understand why strategies you've tried didn't work for you (solutions for the ADD / ADHD brain go against "conventional wisdom!")
Create specific INTENTIONS to identify exactly what is stopping you from getting "down to business" on a task or project
Gain awareness of your personal pattern of bugaboos - those difficulties that come up for you time after time
Spin "excuses" into gold - create solution roadmaps from your failed intentions
Quickly kick into gear on obligatory tasks that BORE you; learn your personal best solutions for the basic type of procrastination, when you just "don't feel like it."
MODULE 2:
How to create new habits and deal with complexity
You will learn to:
Develop rituals to create strong habits to automatically handle the mundane tasks of life and work that you'd otherwise put off.
Tackle a dauntingly difficult and tedious job by breaking down a complex task that you're avoiding into its simplest parts (big jobs are just a bunch of little jobs in disguise!)
Work strategically with your own attention span to deal with potential impatience with details and a learning curve.
Develop your personal solutions for complex tasks, while dodging the roadblocks that have tripped you up time and again
MODULE 3:
Deeper strategies for mental paralysis roadblocks
You will learn to:
Understand the five major barriers that commonly block people with ADD / ADHD from moving forward
Cut to the chase on projects with multiple steps, and know which steps must be performed NOW (it's not necessarily the most urgent ones)
Stop sabotaging yourself if you''re a "pleaser" –— learn the magic words to keep from over-committing your time (and baby steps to practice them)
Use a simple timer that can really, really help with hyper-focus
Start using a tool for time management that will dramatically improve your "sense" of time in a few weeks or less
MODULE 4:
Delve into areas of paralyzing emotional discomfort
You will learn to:
Move forward with confidence when things aren't clear, using specific strategies
Stop perfectionism from paralyzing you before you even start
Use questions effectively to combat the insidious "Fear of Looking Stupid" that can hold back your success
Stave off a toxic shame / avoidance spiral with an instant analysis technique to pull you out of emotion.
Use an improvisational trick to continue acting functionally, when your brain wants to succumb to emotional meltdown.
MODULE 5:
Improve your executive functioning and pull out of OVERWHELM!

You will learn to:
Use an instant visualization trick to determine where to start
Identify what specific executive functioning skills you personally need to improve in order to realistically plan, make decisions and prioritize (these are easily learnable!)
Recognize Overwhelm the instant you feel it and use tools to break through the brain fog
Create a roadmap for your own next steps



Bonnie, I am very grateful for your course on 'Procrastination Transformation.'

I appreciate your ability to clearly articulate and identify complex weighted feelings of "being stuck" and overwhelmed. Thank you for offering encouragement and believing what is commonly labeled as "procrastination" is for many individuals, something very different.


Thanks for offering clarification with a strategy and work plan for personal understanding and progress."


—D. Smith ("Grateful")
Everything you learn is designed to SAVE you time!
The Getting Started Program is designed to give you the maximum understanding and tools to solve an entrenched ADHD "procrastination" problem, without requiring time-consuming exercises.
The time you spend listening and participating in the sessions, whether live or downloaded, will be made back many times over in productive solutions.



Finally, some STEP-BY-STEP processes & tools for people like me!




"I've found it increasingly difficult to manage with my naturally poor planning, organization & execution skills. Trying to appear as though I function at a "normal" level so people won't find out "the truth" about how I "really am."




Living in fear & fighting off paranoia is so exhausting!

So it felt miraculous to come upon 

ThriveWithADD.com

. Bonnie Mincu words things in such a way as to give one new courage & hope.




"I took her recent Procrastination Transformation webinar series and was extremely impressed with how realistic, well thought-out, structured, and detailed Bonnie's presentation and materials were. Finally, some STEP-BY-STEP processes & tools for people like me!!  Specifics exist!




"This information is invaluable to me. I plan to take more of Bonnie's programs. Her expertise, energy & humanity are so appreciated!"


—Marie Mulligan, Connecticut
This is What You Get in the
Procrastination Transformation Program
Five (5) 60-minute LIVE webinars including interaction and questions.
Recordings of the webinars to hear at your convenience.
Complete, well-organized NOTES to download
Worksheets, handouts and templates for any TOOLS that are discussed
Email REMINDERS, thought questions and suggested assignments to apply what you've learned to your real life.
Interactive Q&A sessions following every webinar to attend at your option (you'll learn a lot from hearing other people's questions!)
A private group forum only available to Procrastination Transformation Program participants and graduates.
BONUS: Free Private Phone Coaching Session - 20 minutes one-on-one with me

Get answers from ADHD Coach Bonnie Mincu on how you can best personalize the strategies you learn to kick that "getting started" problem for good. Because you'll have learned so much of the solutions, Bonnie will be able to very quickly get to the heart of the matter, and give you answers that would ordinarily take much longer with private coaching.
Coaching programs with Bonnie normally start at $2400 - you get a session FREE.



The best decision I made this year was hiring Bonnie Mincu as my ADHD / Business Coach.




"Using tools Bonnie taught me, I'm able to approach my large projects without being overwhelmed.




"I work with some highly educated people and strong personalities.  I used to go into automatic paralysis when I worried I didn't know enough.   I constantly second-guessed myself, which made everything take longer.   I dreaded writing recommendation reports, which might get challenged in a meeting.  Now, after working with Bonnie for the last eight months, I no longer feel defensive about my research and analysis process, so I can stand my ground when presenting my recommendations.




"That feeling of confidence at work has made life so much easier.  I'm able to take my first vacation in two years!"


— Bridget O'Connor, NY 7/9/15
BONUS: "Break the Chains of Shame" downloadable class
This teleclass with Bonnie Mincu teams up with fellow ADHD Coach Nancy Snell , CEC, ACC to discuss the deep connection between shame and ADD / ADHD. One of Thrive with ADD's most popular classes, this 90-minute "Chains of Shame" downloadable recording with complete notes offers solutions and insight that resonate strongly with listeners.
You could spend hundreds of dollars in therapy to reach meaningful insights - $1000++ VALUE - yours FREE.
BONUS: "Dialogue with the Doctor: ADHD Medication De-mystified" downloadable class
Bonnie Mincu interviews New York ADHD Psychiatrist, Scott Shapiro, MD, to answer the most pressing questions posed by ADD / ADHD Adults. Dr. Shapiro talks about / ADHD treatment, co-existing conditions, diagnosis techniques and more. Insightful and surprising, this recording includes a complete transcript.
Value: the cost of an ADHD specialist's consultation worth $600+ - it's yours FREE.
BONUS: "Work It" Virtual Session to Get Your Stuff DONE!
Get those annoying projects done with the group in real time! Learn strategies for getting yourself to do those boring little things you're putting off. Or get help breaking down a complex project. And actually DO the work during our Work It session on and off the conference call!
A Virtual Work It Session can save you hours with a professional organizer!  $100-500 Value – participate for FREE.
2016 SCHEDULE
LIVE SESSION DATES
MODULE 1 - Wednesday, Sept 21
MODULE 2 - Wednesday, Sept 28
MODULE 3 - Wednesday, Oct 5
MODULE 4 - Wednesday, Oct 12
MODULE 5 - Wednesday, Oct 19
WORK IT - "Get Your Stuff Done" - Thursday, Sept 22
*All live sessions will be RECORDED to access at your convenience
PROGRAM VALUE:  $3,500 - $5,500
You would have to pay a highly experienced ADHD Coach at least $2500 to learn the strategies for breaking your procrastination / paralysis cycle and to emerge with a clear understanding and solutions tailored to you...
...plus an additional $1-3000 for therapy, doctor's consultation and Personal Organizer or assistant fees to get what you'll receive for free from the program bonuses...
...And it would take many hours of your time!
I'm offering this entire program at only $497
MY GUARANTEE - No risk to you!
If you're not satisfied that you've learned strategies for how to break through your challenges with PROCRASTINATION and PARALYSIS, you will have a full 60 days to get a 100% refund for the price of the course.
You can learn to thrive with ADD / ADHD once you learn how to beat procrastination and paralysis.
You have nothing to lose but your sense of frustration and futility.
Please register to transform your procrastination!
Gain skills to cut the procrastination of a lifetime.
Procrastination Transformation Program:
$497
I look forward to guiding you on your journey to productivity!


Senior Certified ADHD Coach
www.thrivewithadd.com
P.S. There is nothing like the truly satisfying feeling of being in control of your time and your day, to actually be able to just DO IT when you need to. Life is so much rewarding when you can go to bed feeling you accomplished what you intended to that day. It really is possible! I hope you don''t deny yourself that possibility.
Thrive with ADD copyright ©2015-2016