Will Your Christmas Tree Still Be Up in July?
Overview of Adult ADD
| | |
| --- | --- |
| Length | 90 minutes |
| Price | FREE |
"Why is your Christmas tree still up in July?"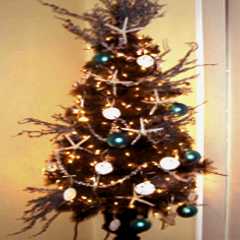 This was the first question people would ask me when they visited. I didn't have a good answer – I really didn't notice the 4-foot silk tree, and certainly didn't feel motivated to put it away!
It was only in my mid-40's, after being diagnosed with ADD, that I realized my lifelong tendency of not noticing what was in front of me was a trait typical of Inattentive-Type ADD. Of course, many others  with ADD / ADHD are the opposite. They notice everything, and are constantly distracted by everyday stimuli.
Adult ADD / ADHD traits run the gamut, from the inability to start projects (much less finish them) to the chronic tendency to say absolutely the wrong thing at the wrong time (telling your wife's boss his tie is ugly), to having one's entire desk and floor covered with miscellaneous piles of paper (you know where things are!) When you're ADD, traditional coaching methods and self-help books usually don't work for you. You genuinely want to change, but can't understand why you aren't able to follow through. For people with ADD, this has been a lifelong struggle that – for many — has resulted in lost jobs, relationships and self-esteem.
This telephone class was developed to help you understand Adult ADD / ADHD better, so you can start creating strategies and solutions to reach higher effectiveness in all aspects of life. The goal is to THRIVE with ADD.
Who should take this telephone class?
Adults or mature teens who have been diagnosed with ADD (AD/HD)
People who suspect that they, or someone close to them, struggles with ADD
People in relationships where one or both partners exhibit frustrating traits of ADD
Employers with staff who inexplicably fail to live up to their potential, or cannot maintain effective work habits
Coaches or therapists with clients showing ADD-like traits that are getting in the way of their treatment
What's covered in the class?
This 90-minute recorded teleclass will be 60 minutes of information, with 30 minutes built in for discussion and questions.
Covering the basics of Adult ADD / ADHD, we will:
Discuss typical ADD traits, including many that may surprise you
Explore the intriguing paradox of inattention and hyper-focus
Acknowledge the strengths of ADD, as well as its frustrations.
Explain the reasons why ADD creates challenges in everyday life
Learn why ADD affects executive functions of the brain, like planning, prioritizing and long-term goal setting
Discuss the higher incidence of other disorders that accompany ADD
Understand why ADDers are more prone to addiction and stimulation-seeking behavior
Suggest helpful, versus non-productive, strategies to break through frustrating ADD habits
Touch upon various treatment options (NOTE: This class will NOT cover treatment in depth)
Handouts and Recording links Sent by E-Mail
Can't write fast enough? Don't worry. You'll be sent an email with links to the list of ADD traits, as well as Bonnie Mincu's article, "Is Your Christmas Tree Still Up in July?"
Plus, you'll get a link to download a recording of the class to listen to again at your convenience.
Don't procrastinate and forget to sign up for this class. REGISTER to RECEIVE IT NOW by completing the form below!
This class is led by Bonnie Mincu, MA, MBA, ADD Coach.
The TeleClass details to download the handouts and audio recording will be emailed to you upon registration.
In the Blog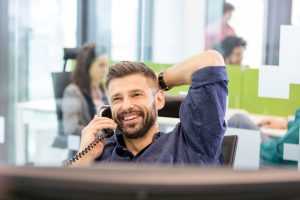 Manage your ADHD to get your work done Having ADHD doesn't mean that you can't hold a job or do your job well. Most adults with ADHD can succeed in their careers because they know how to manage their condition at work. The following tips can help you get through the workday with minimal stress, Read post.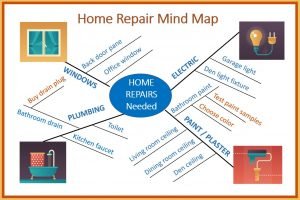 ADHD and Mind-Mapping: Best Technique for Planning
Capture your thoughts visually to plan your project With ADHD, you're full of ideas. But your plans just continue to swirl around in your head without turning  into action. If you don't capture your thoughts in a way you can act upon, too many ideas can just become an overwhelming distraction that keep you stuck. Read post.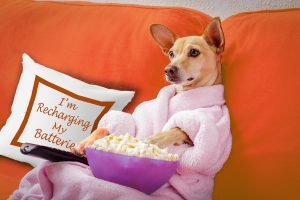 How to change your words and banish ADHD shame What you say defines you. Not just to others, but to yourself.  When guilt, embarrassment, or 'not enoughness' of ADHD slip into your conversation, you transmit insecurity and shame. Worse, you reinforce that message to yourself. But if you pause just long enough to reconsider and Read post.