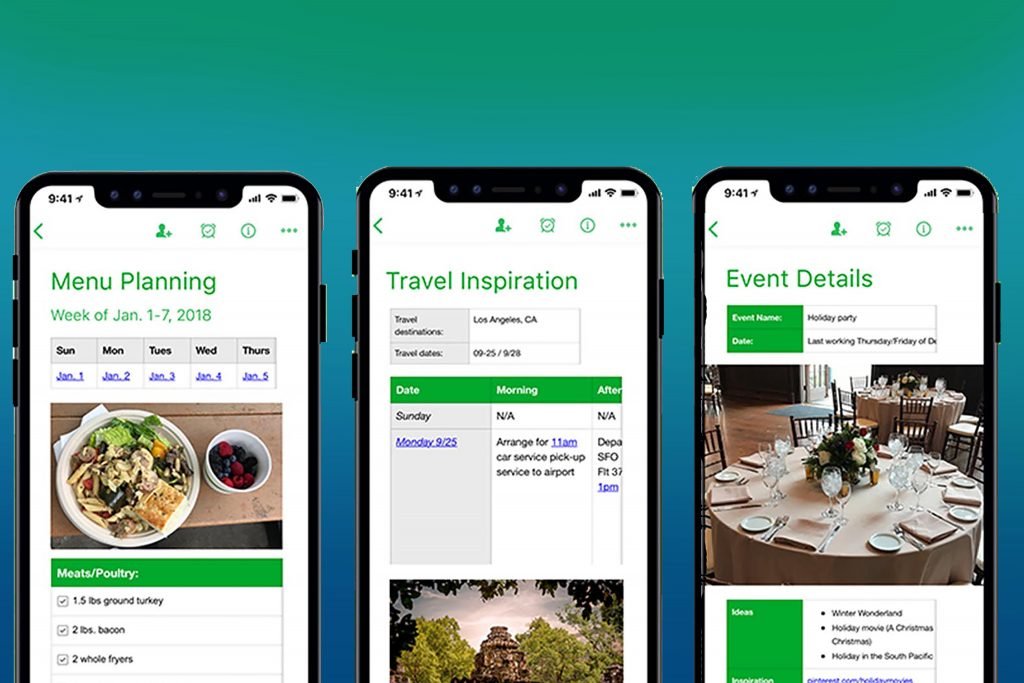 Store everything digital in an Evernote account
I've long been singing the praises of the Evernote app as the best place to store anything online if you're ADD, ADHD, or simply organization-challenged.
With a free Evernote account, you can enter any kind of file, photo, email or document into Evernote on any of your devices — PC or Mac, phone, tablet — and pull it up on all your other devices.  Or you can go to your account on Evernote's website and retrieve your information there. You can file your entry under lots of different names, or forget to name it altogether… and still be able to find it instantly.
Guest blogger Reese Jones has written up a great explanation of Evernote just for Thrive with ADD readers:

Using Evernote as a Tool for Organization
by Reese Jones

Although Evernote is tagged as a note-taking app, it's more than just that, as it's a great tool for organization whether personal, professional, or otherwise.
Evernote is a cross-platform software, which means it can be installed on smartphones, tablets or computers.  It allows you to save text, images, and audio that can be synced across multiple devices when you're connected to the Internet.
Here's how to get started with the app.
Creating Notebooks
(Source: Evernote Facebook)
You can download the app with a free account at Evernote.com.  Once you have the app downloaded, you can create different notebooks. In a way, you can think of it as a filing cabinet that is usually seen in an office, but this is a digital version. You can have labels, and one notebook can be titled 'Work' while the others are 'Home', 'Travel', etc. You can even be as specific as you like, and label one as 'Summer Trip to Yellowstone' which can include all of the necessary information for your upcoming vacation.
Every note you write is then saved to a corresponding notebook. You can add attachments with a simple drag-and-drop function from your laptop or the internet. If you deal with lots of documents or clippings that need saving, be specific with the titles so it would be easier to look for them later on.
See this 2-minute video that covers how to get started:
To-do lists
If you have upcoming deadlines or chores, you can also use the app to create checklists. You may want to add images to make your lists more visual and detailed as possible.  Visual lists are more compelling and easier to remember and are more likely to help you complete your checklist in time.
For instance, if you need a reminder to purchase groceries, you can look for product pictures on the internet and save them on Evernote.  As a plus, you can even add date and time reminders.
Search function
What really makes Evernote handier than an actual notebook is the search function. You no longer have to flip through pages to find the information that you have saved. Simply type a keyword or phrase, like 'appointment with doctor,' and the app will come up with all of the notes that contain those words.
Life Hacker recommends adding five notebooks, which are Inbox, Cabinet, Memories, Reference, and Trash. It's a way to really make use of the tagging system and makes it easier to organize your notes into different categories. With every note you create, you can tag them immediately which makes it simple for you to retrieve them later on.
Here's a short video that talks about how to maximize Evernote's search feature:
Why choose Evernote?
Since everything is moving to the digital space, Evernote can help take you there.  There's a shift in how media is created and consumed today. More and more, information is saved in digital forms of storage, most notably on mobile gadgets. Evernote is a perfect tool that caters to this need, as it combines traditional note-taking with an easy to access and organized digital storage.
Organization – There are so many ways that Evernote can be used for organization. You can use it to keep digital copies of pertinent documents such as your passport, birth certificate, and contracts. You can use Evernote to save interesting websites with the Web Clipper feature.  It's even a great tool for keeping track of your personal library!
Tracking and accountability – You can use it to track your fitness; keep a journal in Evernote detailing your workouts as well as your progress to instill more discipline.   Or keep a food diary in Evernote if you're trying to stick to a new food plan.  You can even include recipes with photos to keep motivated.
Note-taking – You can take notes on anything you want to remember by typing or writing them directly into Evernote, knowing you'll be able to find them later.  And if you prefer to record yourself speaking about things instead of taking notes, you can attach the audio file to Evernote as well.
The bottom line is that Evernote can become a powerful organizational tool especially for people who need to be more methodical, for both work and personal use. For people with ADD / ADHD, Evernote offers almost infinite capabilities.  Learn more and get started at Evernote.com.
Written for thrivewithadd.com by Reese Jones
(Photo Source: Evernote Facebook)
Learn customized organizing solutions at a comfortable pace
Evernote users:
How has Evernote been most valuable for you?
Please comment and share!