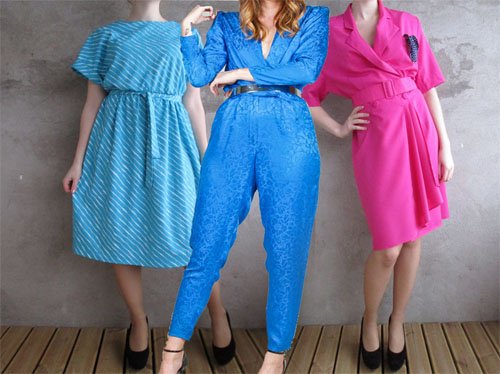 I Will NOT Wear It Someday

As a proud member of the ADD / ADHD Adult community, it's no surprise that I truly dislike cleaning out and organizing my closets.  The only thing that would get me to start spontaneously clearing out my clothes closet is the opportunity to stall on doing something else I find even less motivating.
Last weekend, the clothes closet was the lesser of two evils. The worse evil was filing. (In fact, filing was actually a stalling device for … well, I won't go there!)
So there I was on Saturday with this sudden urge to purge my clothes closet.  I knew I had lots of clothes that didn't fit.  Some of them had been too small for over 15 years. But these items had survived several former purges because:
They were in perfect condition, or were even unworn (some still had price tags!)
They had cost more than I'd spend now on clothes
I had loved them in the past
Any of these conditions allowed them to slip into the "I might wear them someday" category that I call one of the mantras of people with ADD / ADHD.   This "might need it someday" clutter trap has us holding  on to everything from old college textbooks to ancient credit card statements (long past the time they'd be needed for tax documentation) to broken furniture or crockery that you think you might want to repair.
These clothing items were from the late '80's and '90's, old enough to look dated, but not old enough to be retro hip. I had clung to them, thinking I'll someday lose enough weight to fit into them again. But this time, a new insight emerged in this closet purging that had somehow escaped me before.
Even if I were to ever fit into these clothes again, they would be hopelessly out of style and no longer appropriate for my age or my life.
There is no way I will ever again need a shoulder-padded navy blue consultant's pantsuit with legs long enough to cover 3" heels.   And much as I loved those low-cut slinky tops, I must regretfully admit I won't be wearing them again in this lifetime.  So a two-foot high mountain of clothes is getting donated to a local charity.
When I made the call for pick-up, the charity representative reminded me that they'd be happy to pick up furniture and household items as well.
My eye falls on the antique rocking chair that I scored for $20 at a neighborhood tag sale.  I had thought it quite a find with its intriguing wood carvings, dismissing its need for refurbishing.  But it's too big for the room and uncomfortable to sit in.  And suddenly, the idea of gaining some floor space in the room is very freeing.
I hope I can remember this feeling the next time a tempting but completely unnecessary item calls to me from an attic sale ("Take me home… I'm only $10!)
I am confident I will NOT need it someday.
What's taking up valuable space in your closet that you can't bear to get rid of?
Please COMMENT and SHARE!