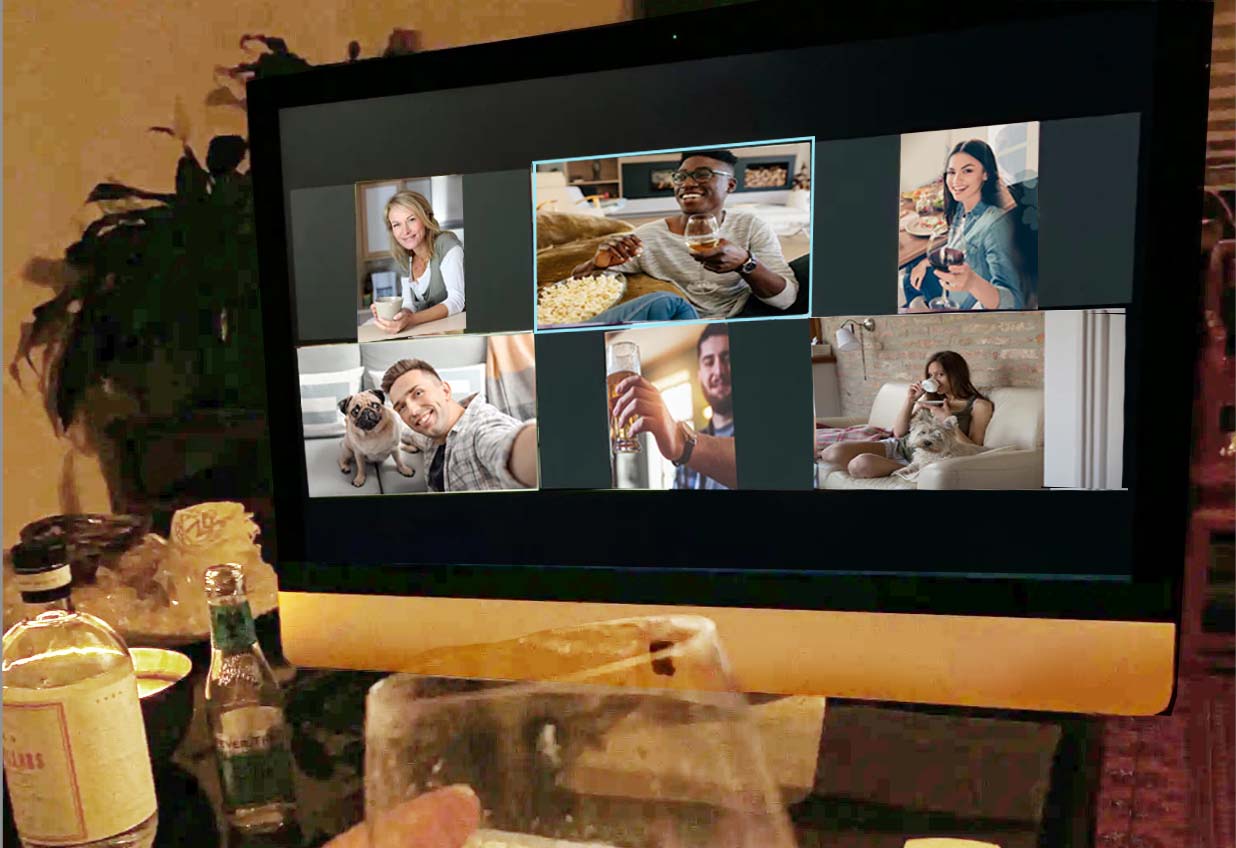 "Life on pause?" Take advantage of the extra time

It seems right now as if the world has stopped.
It's March 2020 and we're confined to home, keeping social distance, flattening the curve of covid-19.  In most places, even if you could go out, everywhere you'd want to go is closed.  Stuck at home with ADHD, that prolonged social isolation could have you climbing the walls.
The good news?  What you have in front of you is time.  Weeks and possibly months of time where you won't have to show up anywhere.
This time away from the world is a gift… an unexpected opportunity to learn useful things.
To stay connected to others, become competent at Zoom
If you're tech-phobic, tech-nervous, or simply a tech novice, the most useful thing you could learn right now is Zoom.
Zoom is an online communication and meeting platform with voice, camera and screen share that will help you stay connected to friends, relatives and gatherings of people who can't meet in person.
Zoom is well worth learning, since online is the way we'll be getting together socially, and to learn and share information in the near future.  You don't want to be struggling with the technology instead of being fully present in the community.
This was driven home to me yesterday, attending a virtual funeral.  An elderly relative died suddenly from a fall, and his children drove across country to gather together and hold a virtual funeral service so extended family and friends could attend.  People unfamiliar with how to use Zoom were able to click the link to attend the funeral, but didn't always know how pull up views on the screen, communicate with the chat function, or to mute their mic so others couldn't hear them.
If you've attended any live webinars in the last few years, you've probably been on Zoom.  Webinars are usually set up by the presenter so that attendees are automatically muted. But when you initiate or join other kinds of Zoom meetings, you'll need to know how to control the camera and microphone that's built into your phone and computer.
How to learn and use ZOOM
Set aside 30-60 minutes to learn enough about Zoom that you can join a group discussion or send out an invitation to friends and family to join you.
You won't necessarily need that long, but by giving yourself enough time to read simple instructions and watch videos, you won't feel pressured.
You can choose to get an account at Zoom, or to simply use it to join a meeting initiated by someone else.
To get a free Zoom account, enter your email and click the link on the web page to "Sign Up Free." You'll then be able to spontaneously ask people to join you "face to face" online, or to schedule a call by sending people a private link.
To attend a Zoom call without joining Zoom, click on the link at the top of the web page that says "JOIN A MEETING." Enter the meeting link or meeting ID that you were given, and click the JOIN button.
If you haven't used Zoom before on the device you're using, come to any meeting a few minutes early to allow the Zoom app to load.
Control your mic and camera
Once you're in a Zoom meeting, find the audio and video icons, probably at the bottom of the screen. Click them to mute / unmute yourself, and to show or not show yourself on camera. .
If you're at a Zoom meeting on your phone, you may need to tap the screen to get the icons to show.
Avoid Overwhelm (if you're tech-nervous)
Learning basic Zoom use is simple if you allow yourself to take it step by step. Begin at the beginning, and focus on just learning the basics that you need… especially if you only want to use Zoom for social interactions or personal gatherings.
Learn the basics at Zoom's Support function.  On the Zoom homepage, click SUPPORT at the top right corner. Then start with the topic heading "Getting Started." You'll find answers and one-minute videos to get you started.
Be patient if your internet is slow and wonky.  With everyone working from home, and every school child now online, the internet is slower and glitchier! Zoom is no exception. Don't assume you're doing something wrong if your voice or camera has some wobbles.
Get a Zoom practice buddy.  Ask a friend, relative or colleague to join you in a Zoom meeting that you set up so you can practice.
Then get social!
Once you learn the basics of Zoom, you can set up a "meeting."  Send a Zoom link to friends and family to join you at a scheduled time.  Ask everyone to grab a drink and snack, and you've created your own Happy Hour.
At a time that's so easy to feel frustrated and isolated, becoming confident with Zoom is one way to feel you accomplished something.
Get customized help with any productivity challenges…
What interesting gathering have you attended — or created — on Zoom?

Please comment and share!