Results from the ADHD and Taxes SURVEY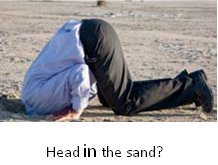 In my last post, I invited you to take a survey about how you deal with Personal Income Tax filing, due every year in April.  I knew that filing yearly taxes is a painful subject for many ADD / ADHD Adults, not surprising since it requires organization (or at least holding on to records and receipts), patience, and the necessity to get tedious calculations done by a deadline.
The survey results were not totally surprising to me, but still a little scary!  I only hope that people with ADD have a much higher rate of non-compliance than the general population.  If a quarter of the general population didn't file for taxes, as a country, we'd be in big trouble!
Here's the good news:
43% have an accountant fill out their forms – good because we tend to avoid delegating
73% are up to date on filing their taxes
68% have not had to stand in line at the post office on April 15 to get their filing sent by registered mail.  (Though the blocks-long line at the Manhattan Main Branch Post Office had a bit of a party atmosphere towards midnight.  Enterprising kids worked the line selling brownies, someone had a pizza delivered… but I digress!)
Here's the bad news:
61% have not filed by the deadline in the last five years… 36% said "never or hardly ever"
27% owe filing from previous years.
… and the really UGLY news:
46% did NOT file an extension when they missed the deadline, and 12% more weren't sure if they did.
12% have not filed tax reports for 3 years or more
Ignorance is not bliss
There's a whole lot of avoidance and denial going on here in ADD-land!  It's important that you are aware of how interest and penalties are calculated.  This webpage from www.About.com gives a simple explanation  of U.S. tax law.
Reasons why people don't deal with their past-due taxes
The survey bore out what we'd expect for reasons we have trouble doing taxes.  (Click here to see survey results summary). There are the typical ADD / ADHD bugaboos of forgetfulness, disorganization, lack of time and lack of interest.
What's is most sad is that anxiety over the taxes came out at almost half of people's reasons for not dealing with them.   Shame accounted for almost a third.  And ten percent cited not knowing where to turn for help as a top reason for not moving forward.
I have had a number of ADHD Coaching clients over the years who were years behind on filing their taxes.  In every single case, when they proactively contacted the IRS, they were pleasantly surprised how cooperative the agent was in helping them come up with a payment plan that they could handle.
I can only urge anyone who is underwater with filing their taxes to take the following steps:
File an extension!  That puts you in compliance and buys you time to get your taxes together.
Consult a tax accountant, a tax service like H&R Block, or find out about services like SCORE to find a retired tax expert who will help you for little or no fee.
Contact your government tax office about past-due taxes.  You may get some "forgiveness" on interest and penalties if you make the first move.
What are your experiences in dealing with overdue taxes?   Please let us know in your comments!