Why Traditional Training Fails Us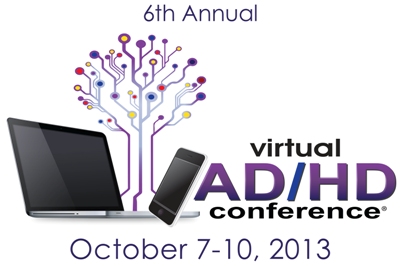 I'm giving a Master Class today (Wednesday, Oct. 9 at 2:00 EST) at the Virtual ADHD Conference. It's on one of my breakthrough solutions for ADHD Adults: training on how to quickly develop an accurate time sense.
In a corporate environment, when you have trouble meeting deadlines or juggling your projects, you get sent to Time Management Training. There you will learn techniques for planning your time based on decisions you make about the relative urgency and importance of your various tasks.
Traditional time management training is usually of limited use for most ADD / ADHD Adults because it doesn't take into account the kinds of challenges we have. Unfortunately the best tools and techniques in the world can't help you plan or manage time if you have no idea how long your tasks will take you to perform!
With ADD / ADHD, to become proficient at time management, we need the kind of training solutions that address our real issues, from the ground up — starting with a poor time sense.
In my Virtual ADHD Conference Master Class, "Obstacles to Time Management," I will show you how to develop a pretty accurate time sense in just a few weeks. It's premise is almost unbelievably simple, yet you may experience its profound impact within your first few days.
Of course, a poor time sense is only one obstacle that trips us up. In addition, we have the common ADD / ADHD challenge of getting started in the first place! You may experience procrastination, or get paralyzed by anxiety, overwhelm, shame or uncertainty of what to do. And of course, there is the ever-present problem of distraction.
Learn how to overcome your obstacles to time management…. and get solutions to ADD / ADHD challenges in organization, relationships, emotional regulation, and much more.
Register for the Virtual ADHD Conference where I'm one of eight presenters this week leading Master Classes on the most valuable topics for ADD / ADHD Adults.
Listen to live webinar presentations (4 are left for Wednesday and Thursday, Oct 9-10)
Access webinar replays online or download
You can join me LIVE onlineat 2:00 EST today (Wednesday Oct 9) — or listen to my webinar afterwards at your convenience.
MY SECRET BONUS: If you register THIS WEEK through a link on THIS WEBPAGE, you will get a digital free copy of my "Thrive with ADD Self-Coaching Workbook" emailed to you after the Conference.
Just CLICK HERE to see the agenda, hear the speakers' podcasts, and REGISTER NOW for the Virtual ADHD Conference.
It's the best value around for hearing the top speakers on Adult ADD / ADHD without having to leave home and get on a plane. And considering the state of air travel today, that alone could be worth the price of admission!
The Conference classes will remain accessible for 3 months. Please SHARE!