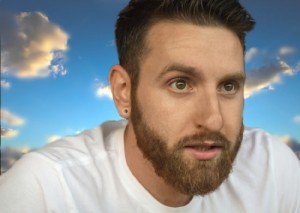 ADHD Adult Waiting for Approval

Do you feel the need for approval or permission in order to move forward with confidence?
Waiting for Permission is one of several "waiting traps" that tend to hold people back. It can be particularly insidious for ADD / ADHD Adults.
When you wait for permission, you assume that some sort of unofficial "ok"  is needed before you can do something that would benefit you.  It's the need to feel assured that you're "allowed" to step outside the lines of convention.
I'm not talking about official approval, such as getting permits or professional licenses that may be required. This kind of Permission is more about unspoken rules. They may be what "everyone" follows without question, or perhaps they are just your own assumptions. They may not even be true!
Here are three different ways you might be unconsciously waiting for permission.
 <CLICK BELOW to hear AUDIO>
Need for Approval
Are you unconsciously waiting for approval from people you love, or whose opinion you value?   As an ADD / ADHD Coach, I often work with clients who feel stuck in a need to live up to others' expectations. They often don't realize how much their own judgement has been shaped by how they were raised. Sometimes they feel like a failure because they persist in trying to succeed in a profession where they have no interest and little talent.
Mark had recently earned an MBA in Finance and was utterly depressed at the thought of getting a job in the financial industry. He loved to write, and had always craved to work in journalism, but knew that would never have earned the respect of his father, a Wall Street executive. In his competitive family, the kids were expected to graduate from a top school and make as much money as possible.  
 As long as Mark remained in the mind-set of needing his father's approval, he would never have the confidence to live life on his own terms.
Need for Credentials
The "story" that many ADD / ADHD people tell themselves is that other people know more than they do. Part of that myth might involve credentials that other people have, and that people with ADD have difficulty getting.  The assumption is that it's "required" to have these credentials to be taken seriously.
While it's true that some professions have particular requirements for entry, a great many do not. An example is the technology industry, where the only hard and fast requirement is skill and ability.  Tech billionaires Bill Gates, Steve Jobs and Mark Zuckerberg dropped out of college to pursue their idea and do things their way.
Visionary entrepreneurs such as Simon Cowell, Richard Branson and Wolfgang Puck were high school dropouts!
I've studied under a highly successful self-made marketer who proudly tells of his immigrant journey, landing in America with no money and no education. He became wealthy because he ignored the rules, figured out what worked, and created a system to teach others. Corporations now pay him thousands of dollars to advise them. The only credentials he needed was his proven expertise.
Educational credentials aren't the only kind that people concern themselves with. Another kind of credential is age. Who says you can't go to law school in your 40's?   Why not start up your own business after 65?
It Isn't "Done"
This kind of needing permission involves holding yourself back due to custom or unspoken rules of behavior.
You find it sometimes in certain professions:
Therapists used to believe they shouldn't charge up front for their services. 

Doctors and lawyers used to consider it sleazy or unethical to advertise.
On the personal front, you might be influenced by fear of social disapproval.  it wasn't so long ago that finding a date through personal ads was considered by many to be a sign of desperation, not something that you would admit, even to your friends.

What's holding you back from pursuing your dream? Do you really need approval?
If the old rules don't work for you, who says you can't create your own?
What kind of "permission" have you been waiting for?  Please COMMENT and SHARE!