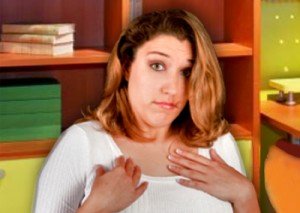 Is perfectionism holding you back, without you realizing it?

Waiting for confidence keeps so many ADD / ADHD Adults stuck and paralyzed. The biggest stumbling block to confidence that I encounter in my ADHD Coaching clients is their perfectionism.
Perfectionists need to know that what they're doing or saying is perfect before they can proceed. Because perfectionists are often operating under unconscious assumptions, they may not realize that they're even practicing perfectionism at all.
Here are three kinds of perfectionist patterns that can really cause problems.
Unrealistically High Work Standards
Of course there are some professions where "perfect" is required. But perhaps you fiddle way too long over your formatting, or are afraid to make a recommendation when the answer isn't clear-cut.
If you get frustrated at having to cut short your research, or must proceed with what seems like incomplete information, you may feel like the only one who cares about excellence in a world of slap-dashers.
Don't let your standards sabotage your job performance!  When your need for doing something perfectly conflicts with the organization's requirements for "getting it done on time," then your work is NOT perfect in the situation. You'll need to either change your standards, or change jobs.
Misplaced Personal Priorities
In personal life, perfectionism takes up a lot of time!   Are you usually late because you spend too long picking out the perfect outfit?   Or haven't entertained in years because you hate your sofa?
Marissa typically spent exceedingly long on her appearance before leaving the house for a date. By the time she arrived, her boyfriend would be angry and disgusted.
Although Marissa's ADD hyper-focus with styling her hair was an issue, her perfectionist tendencies led to misplaced priorities. Despite having lost several relationships over her chronic lateness, she had a hard time believing the men in her life actually preferred that she show up on time — even with with frizzy hair!
All or Nothing Thinking
You are experiencing perfectionist thinking when you can't imagine starting a project until you have time to do ALL of it.   This is a big reason that home-related projects don't get started for working people with limited free time.
If you find yourself going weeks or months without beginning a clutter-clearing or home repair job at home because there's "never enough time," you need to break down that project into its simple action steps. Consider each little step a goal in itself, so you can see yourself making progress in short bursts.
An added benefit of thinking in mini-steps is that each small step is much easier to do. You didn't really want to spend eight hours at a stretch cleaning the basement, did you?
Perfectionists, come out of the closet!
Please COMMENT and SHARE an example of confidence-killing perfectionism.