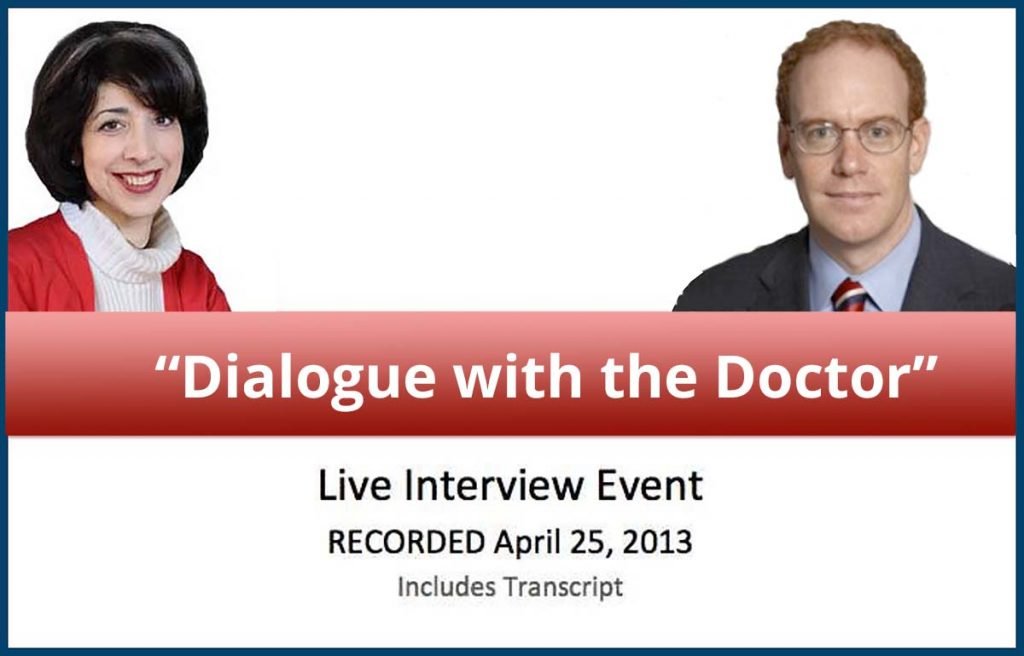 Get answers tonight from the doctor!
In my previous post, I asked you for questions you would like to ask an ADD / ADHD Psychiatrist.  Harvard-trained psychiatrist, Scott Shapiro, MD will answer them tonight, April 25, in a live webinar, "Dialogue with the Doctor" at 9:00 Eastern.  (Click here to register for the live event, including the recording and transcript.)
Here are just a few of the questions
Dr. Shapiro will answer:
"What can I do about perfectionism?"
I've encountered so many Adult ADD/ADHD perfectionists as a coach, and much of the time, their perfectionist tendencies are causing them more difficulty than their ADD.  Because when you hyper-focus on making things perfect, you lose track of time and end up agonizing over details that are not important, losing sight of the big picture.  So you could end up with a document that's perfectly formatted, but not as well thought out as it could be — and turned in late!
I thought perhaps perfectionism was a tendency on the side of OCD (Obsessive Compulsive Disorder).  But Dr. Shapiro thinks differently, when it involves someone with ADD/ADHD.  He'll explain his thinking tonight on the program.
"What will help me focus besides medication?"
Dr. Shapiro will describe why and how exercise enhances our ability to focus (recent studies prove it really works!)
"Why is my medication not working as well as it used to?"
Dr. Shapiro will talk about a number of possible reasons.
The one he told me that I found most intriguing was the sabotaging effect that Vitamin C has on stimulant medication. So you may need to be strategic about how you take your orange juice, grapefruit juice and multi-vitamins!
We'll also hear advice on what to do about kick-starting your stimulant medication to start working well again… no, it's not increasing the dose.
The "Dialogue with the Doctor" program includes access to the webinar recording and a complete transcript.   To join me as I interview the doctor, click here to REGISTER.

Have you experienced difficulty with perfectionism, success with exercise, or seen changes in your medication tied to Vitamin C?
Please SHARE this post and comment below!