Routine Tasks that Inspire Procrastination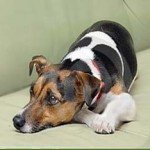 First of all, this column is not about dogs of the canine variety. I'm using the phrase "dogs" in the sense of "dog days," referring to dull, routine, uninspiring tasks that you tend to procrastinate on. Your "dogs" are the day-to-day necessities that aren't interesting, but are necessary to you or your business's survival. We ADD / ADHD Adults have the most trouble getting started and following through on these unmotivating dog tasks.  This season, wouldn't it be great to handle those dogs with a fresh approach?
What Are Your Dogs?
The kind of tasks that you procrastinate on and consider dogs are those that are tedious to you. Another person may consider your dogs exciting, or a motivating ritual.
Has last year's passion become this year's dog?
People with ADD / ADHD tend to get easily excited by new things, but then become bored quickly once the novelty is over.
When she started her first job in marketing communications, Sami was excited to be assigned to write a one-page biography about the new company vice-president. But after a year of experience covering more complex topics, writing a bio page of this type was a "dog" for her. She still had to approach it with her best effort, even though it no longer excited her.
Dog tasks may be dogs to you because they're dull and easy, OR because they're tedious and difficult.
Andre faced two dogs at home. One was the project of creating and installing shelves for the garage. Andre had done enough renovation work to find this simple; he put it off because it was boring to him.
Andre's second dog involved his promise to set up a new home computer system. Andre avoided this task because he knew it would require hours of reading the manual and trying to figure out the technology – it was challenging, but something he did NOT enjoy.
Andre's daughter, Claire, on the other hand, had a knack for technology. She would enjoy setting up the PC, so it would not be a dog for her.
What are your dog tasks? Please let us know in your comments!