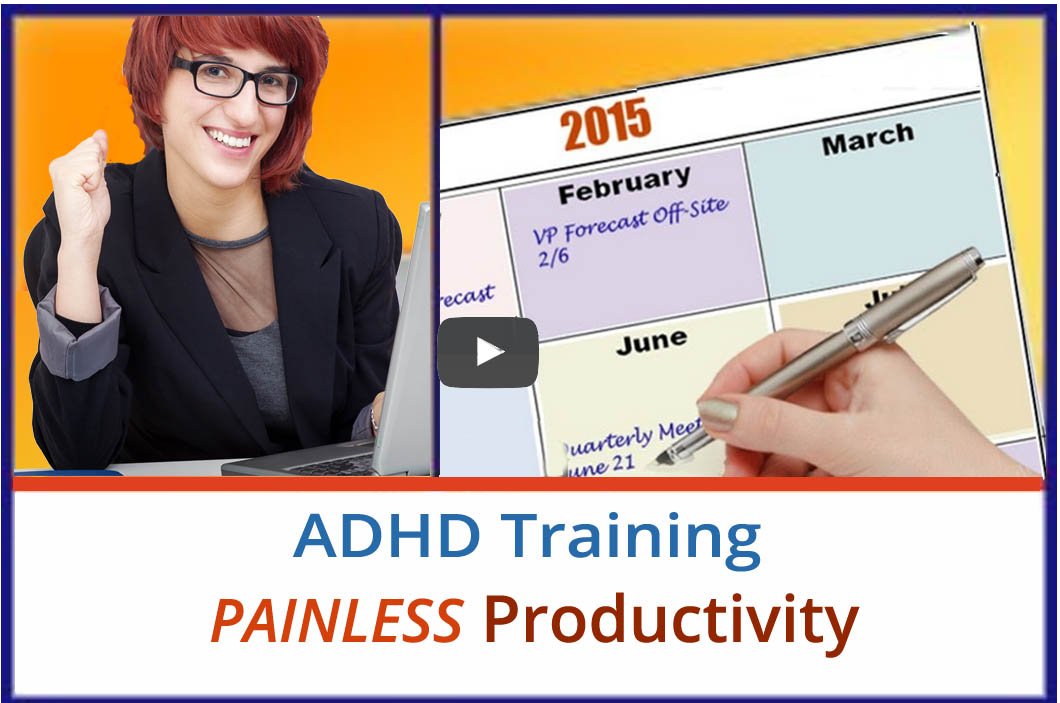 Free strategy training this week

I am starting 2015 ADD / ADHD strategy training with the theme of PAINLESS.
Painless is important because we ADD / ADHD Adults will do just about anything to avoid mental pain.  And we perceive as "painful" any activity that is boring, tedious, overwhelming or psychologically uncomfortable.  The very thought of tasks in these categories automatically raise our mental roadblocks.
Ironically, our knee-jerk mental response often leads to avoidance, which usually brings about much greater pain!   Avoidance can result in undue stress, late payments and penalties, missing deadlines, losing friendships, being considered unreliable at work.
The good news is that much of our pain of this type is self-induced, caused by our own mental processes and assumptions. So once you have awareness – coupled with tools and strategies that are painless – you have the power to change your approach.  Getting rid of that pain and anguish leads to higher productivity, making it much easier to achieve the results you want.
This week I have two free training pieces on the topic of Painless Productivity:
 A five-minute video on how to quickly and easily plan your year at-a-glance
A FREE WEBINAR this Thursday evening, January 8 on how to achieve "Painless Productivity in 2015."
CLICK HERE to access them.  I hope to see you this Thursday in the webinar!
Do you know anyone who — ADD or not — who finds productivity painful?

Please SHARE!