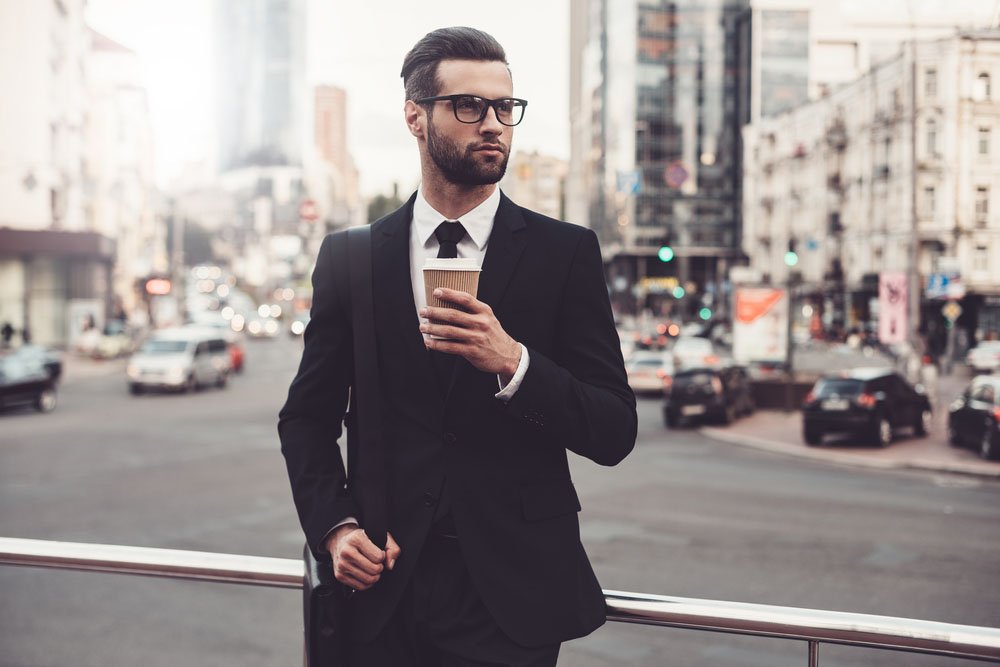 Can ADD / ADHD be a blessing? Ask Gary!
I spend so much time helping clients who are struggling with their ADD / ADHD traits at work that it's always great to be reminded of the ways ADD can actually help some people succeed.
My most inspiring client this week is "Gary," an entrepreneur who moved to Asia because he sensed great opportunity there. Although he did not speak the language, he wasn't afraid of risk. He had confidence that he would be able to build a business in an area that was on the cusp of a boom, and where no other Western company had yet ventured to enter the Asian market.
Gary's vision and timing were perfect. But his inability to pull out of ADD procrastination, paralysis and overwhelm were completely undermining him. By the time he hired me as his ADHD Coach in 2010, he was almost broke and ready to give up in despair.
Small changes made a big difference in productivity
Gary's ADD traits were ones that responded well to relatively simple strategies.
Challenge #1: Overwhelm – Gary's talents and creative energy were amazing. He could draw upon strong business savvy as well. But the  first challenge was to help Gary take his big picture vision and break it down into specific concrete strategies and actionable steps.
Challenge #2: Procrastination – Once Gary no longer felt paralyzed by overwhelm, he still had to contend with the rebellious nature of his ADD brain. Breaking down actions and planning when to do them eased Gary's anxiety and gave him the confidence that he could succeed. But often, starting the day with a task that he had "assigned" himself would cause his brain to refuse to cooperate, wanting to do almost anything else instead! The solution was to allow a fair degree of latitude. Gary would use his action plan as a guideline, but working on

anything

that would move the business forward was positive.
Challenge # 3: Focus – Although Gary said he worked best in his home office, it took him too long to settle down each day into working. I suggested he get out each morning to a desk space he rented in a business location. This proved to be a break-through for him several days a week.
These solutions got Gary going on implementing his business vision in a matter of weeks.
ONE YEAR LATER…  Almost exactly a year after we'd last talked, Gary contacted me again. What a difference! Exuding confidence, Gary was now recognized in the international press as an expert in his consulting field. He had several lucrative contracts from US and European companies and was able to provide for his family quite comfortably. He was ready to take the next step to hire several Asian professionals to work for him.
Where Gary is today
Gary resurfaced again recently in 2012 and it was so exciting to hear how far he'd come! He anticipates being a million dollar company within two years. He's been invited to speak at conferences, gets requests for business proposals every week, and had the luxury of turning down a major client because the work they wanted him to do was too "boring. " (I think Gary found that to be the ultimate sign of success!)
Over the last few weeks, I've worked with Gary primarily as a business coach as he launches an important new phase in his business.
Despite his thrilling rise, Gary was still disturbed and anxious about the way his ADD  influenced his life. Most days, he spent more hours procrastinating and wasting time online than he actually did in working.
But once he finally did begin productive work each day, his hyper-focus and creativity was phenomenal. He could produce, in just a few hours, what most people would do working full time for a week! Although Gary continued to be frustrated with his inability to knuckle down and work consistently, his results were quite impressive.
So, is Gary's ADD a curse, or a blessing? His procrastination and inability to focus consistently certainly keep him from getting as far as he could. But, he may never have had the vision and the guts to do what he did without his ADD. His creativity and abilities on so many different levels allowed him to do alone — on a shoestring budget– what anyone would assume was at least five people working full-time! That kind of creative hyper-focus and multi-tasking is probably also a result of his ADD.
In fact, when I read interviews with wildly successful entrepreneurs who describe what they did to build their business, I often think "he must be ADD"… and sure enough, they often mention that they are!
What traits or abilities do you have that you're really
proud

of? How far could you go if you focused on those

strengths

? Please comment.